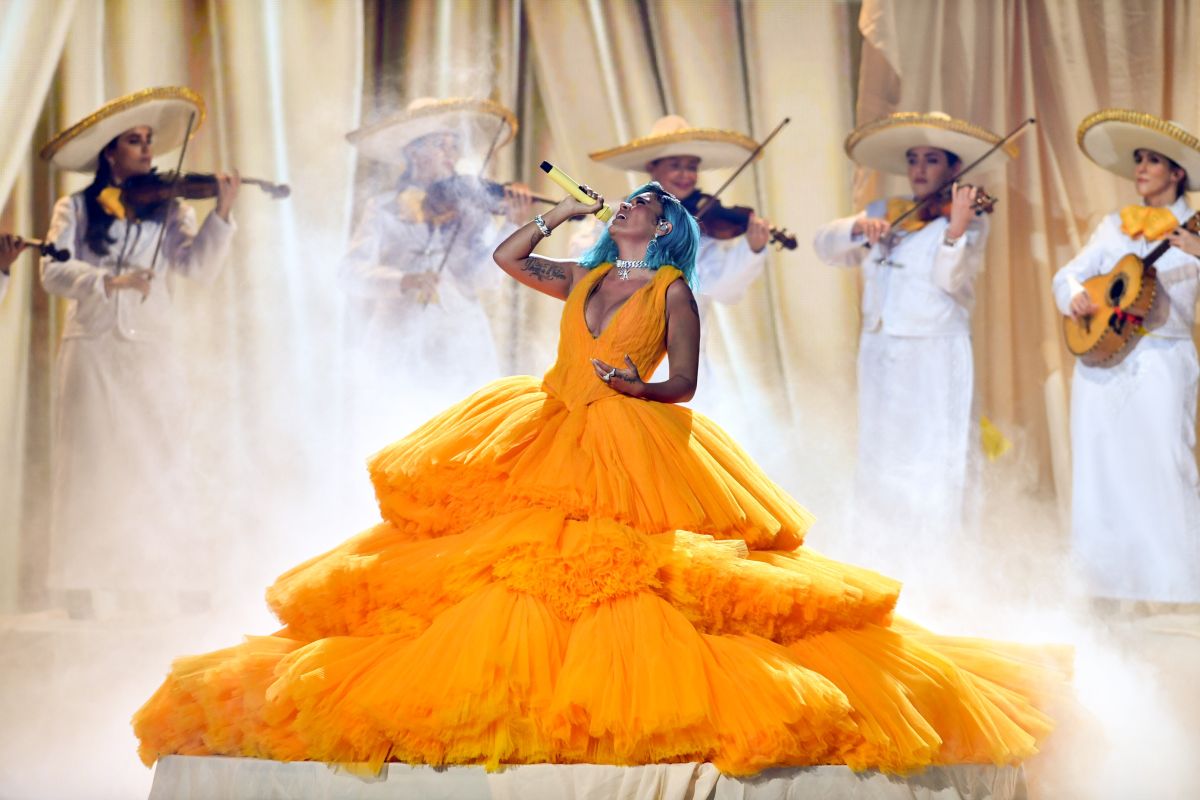 Photo: Jason Koerner / Getty Images
The Colombian singer Karol G this time worried her fans. While the artist was performing "Now I'm Calling", one of her most popular songs, in a concert that was sold out in Miami, the reggaetonera fell crashing down the stairs that were part of the FTX Arena stage, formerly known as American Airlines Arena.
When taking a step, One of Karol G's knees bent unexpectedly after taking a step and the singer's entire body went forward, where only the stairs were where he rolled until he reached the flat floor.
The screams of the public did not wait while Karol G was on the ground and one of his dancers came to help her. Seconds later, the artist stood up and fans cheered with joy. Right away, the blue-haired singer continued singing and showing her fans that she was fine.
After the spectacular fall he suffered and while preparing to perform another of his most popular songs, Karol G revealed how he felt after the fall he had just suffered.
"All my nails, I think I broke my knee. Everything hurts", he said in a joking tone while soft music played and tears welled up in his eyes after talking about the fall and the sold out he had just had in Miami.
"You think that after filling this arena for the first time in my life … Forget what happened please, I wanted it to be perfect", he said through tears.
So far there have been no other statements regarding the downfall of Karol G, who recently won a Latin Grammy and found out while he was giving a concert in New York, which is why he did not attend the awards gala.
Karol G won the Latin Grammy for Best Reggaeton Performance for his song "Bichota". "We won the Grammy with 'Bichota," the Colombian shouted to the entire audience that accompanied her that night after hearing the news through a headset.
---
Keep reading: This is how Karol G found out that he won a Latin Grammy in 2021
Karol G and James Rodríguez? They talk about a possible relationship after the Colombian's new look