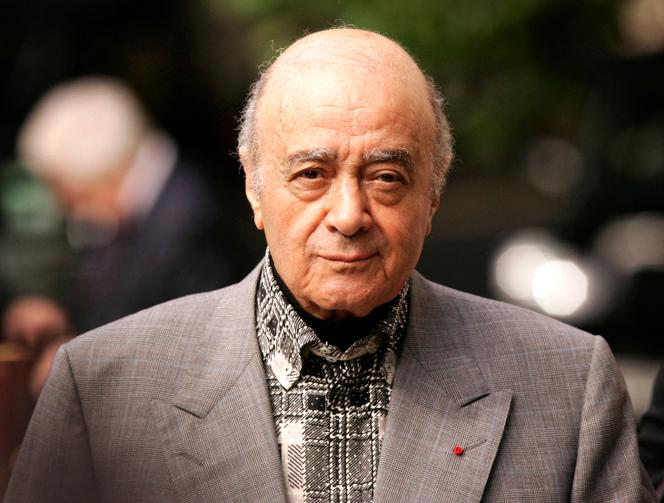 He never recovered from the death of his son Dodi on August 31, 1997. Twenty-six years later, to the exact day, at the age of 94, Egyptian businessman Mohammed Al-Fayed, the father of Princess Diana's last companion, died.
"Mto me Mohammed Al-Fayed, his children and grandchildren would like to confirm that his beloved husband, their father and grandfather Mohammed passed away peacefully of old age on Wednesday 30 August 2023."This is stated in a statement by his family, published by the English football club Fulham, which was owned by a businessman from 1997 to 2013.
"He enjoyed a long and fulfilling retirement surrounded by his loved ones. The family has asked that their privacy be respected at this time."adds text.
Read also:
Mohammed Al Fayed dreams of becoming the 'King' of Scotland
He accuses the Queen of ordering the fatal accident.
Mohammed Al Fayed was devastated by the death of his son Dodi in a car accident in Paris along with Princess Diana twenty-six years ago. After the death of the couple, who shocked the world with Diana's immense popularity, he repeatedly claimed that they were killed as part of a conspiracy by the British establishment. He accused Queen Elizabeth II and her husband Prince Philip of ordering the fatal car crash. He claimed that Diana was pregnant and planning to marry her son, and that the royal family could not allow the princess to marry a Muslim.
The investigation concluded that Diana and Dodi died due to reckless driving by the driver of the car, which was pursued by the paparazzi.
The billionaire's relationship with the British royal family was recently featured in the show's fifth season. Crown, on Netflix. We see him trying to get close to the Queen and then meeting Lady Dee.
Read also:
Article reserved for our subscribers

The Crown season 5 on Netflix: when the queen grows old and the monarchy with her
Decisive meeting with Adnan Kashoggi
Mohammed Al-Fayed was born on January 27, 1929 in a modest suburb of Alexandria and was the son of a teacher. He began his professional life as a lemonade salesman and then as a sewing machine salesman. It was his meeting with Adnan Kashoggi, the future Saudi arms dealer, that changed his life. The funny, charismatic Mr. Al-Fayed seduced Mr. Kashoggi's sister Samira, whom he married in 1954. From this short four-year union, Emad ad-Din, known as "Dodi", was born.
His brother-in-law puts him in touch with one of his furniture export businesses in Saudi Arabia. Returning to Egypt, he founded his own shipping company, and in 1966 became financial advisor to the Sultan of Brunei, one of the richest men in the world. Forced into exile after Nasser's nationalization, Mr. Al-Fayed moved to London in the early 1960s.
Read also:
Mohammed Al Fayed sells Qatar Harrods Mark Roche
A matchmaker in many deals, the Egyptian quickly became the head of a fortune that enabled him to buy the Ritz Hotel in Paris in 1979 with his brother Ali. After a bitter struggle, the duo acquired Harrods in 1985 under the noses of Tiny Rowland, another business shark who accused them of buying the British establishment based in the Sultan of Brunei. In 1990, an investigation would conclude that the Al-Fayed brothers were lying about their true financial resources.
A businessman who dreamed of relaxing in a glass mausoleum on the roof of Harrods sold the department store in Qatar in 2010. The amount, which remained under wraps, was around 1.7 billion euros, more than double his original bid.
Although he spent most of his life in the United Kingdom (where he purchased a castle in Scotland among others), Mohammed Al Fayed was denied British citizenship several times, much to his dismay. In 2000, the courts even stated that "General Problem of Character". An indelible insult to those who considered themselves lords.
But, blaming the British royal family ruthlessly and without evidence for ordering the fatal car crash of Diana and Dodi, he signed his own expulsion order from the country. After thirty-five years across the Channel, he moved to Geneva for a few months and then, in 2004, to Monaco, a safe haven for big fortunes.