Canadian director Denis Villeneuve has not been deterred by the delay in the release of his second film Dune, saying he is already working on the third part of the trilogy, reports IndieWire.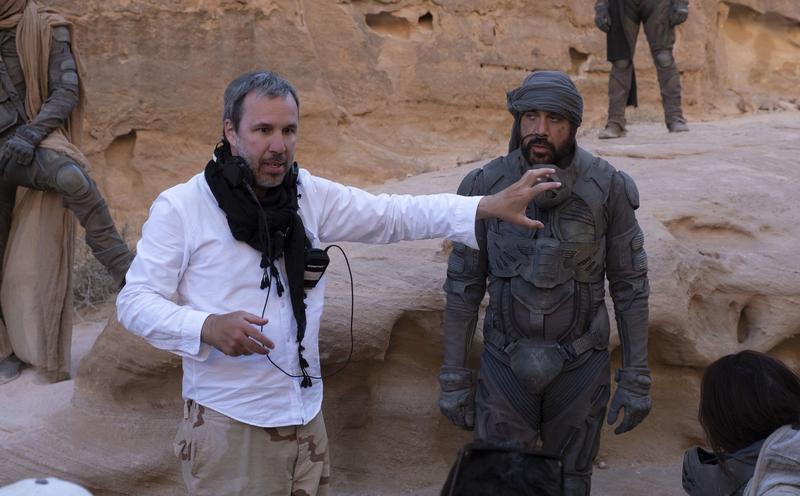 Denis Villeneuve on the set of DunePhoto: LANDMARK MEDIA/Alamy/Alamy/Profimedia
Villeneuve confirmed his desire to make three films Dunes in a new interview published Sunday by Empire magazine, just days after Warner Bros. announced that they will postpone until March next year Dune: Part Two because of the strike of Hollywood actors and screenwriters.
The second part of the eponymous film released by Warner Bros. in theaters in October 2021 became one of the most anticipated feature films of the end of this year.
However, Villeneuve argues that although Dune: Part Two will complete the story of Frank Herbert's original novel, the third feature will be heavily inspired by Dune Messiah, a series written by the American science fiction writer.
What is Villeneuve's vision for a possible third Dune film?
The Canadian director states that the later novels in Herbert's series "deconstructed" the idea that Paul Atreides (played by Timothée Chalamet in the films) is a messianic hero, an idea that Villeneuve wants to explore.
"It would be a dream to make a trilogy. "Savior of Dune" was written as a reaction to the fact that people perceived Paul Atreides as a hero. That's not what (Herbert) wanted to do. My adaptation is closer to his idea that it's actually a warning," the director explained to Empire magazine.
Two of his Dune films were announced by Warner Bros. as such, a two-part adaptation of Herbert's novel of the same name.
That means a third movie is by no means guaranteed, and Villeneuve says he's already started writing a script for it if the second installment proves to be a box office hit enough to convince the studio to realize his vision.
"I will just say that we have words on paper," said Denis Villeneuve.
As always, more new information from the world of movies and TV shows, as well as other interesting news, you can find in the Nerd Alert section this weekend: