The Digi Mobil operator suffers a fall in Spain again. After the global failures of Instagram and WhatsApp days ago, it seems that now it is Digi Mobil's turn. Google services have started to fail mid-morning and the connection problem, that is already being recovered, would have its origin in this operator.
[WhatsApp se llena de novedades: Comunidades, grupos gigantes de más de 1.000 personas y encuestas]
Most Google services have suffered simultaneous crashes, both YouTube and Gmail, Google Maps, Drive and even the internet search engine appeared at 1:00 p.m. in Spain on the DownDetector website with problems. In turn, the mobile phone provider Digi was also downTherefore, it is possible that all these failures are related.
It is not such a big mistake as those that have caught the attention of the rest of the world in recent weeks by the Meta company, but there were Spanish users wondering on social networks why they could not access these platforms to, for example, Check your emails in Gmail.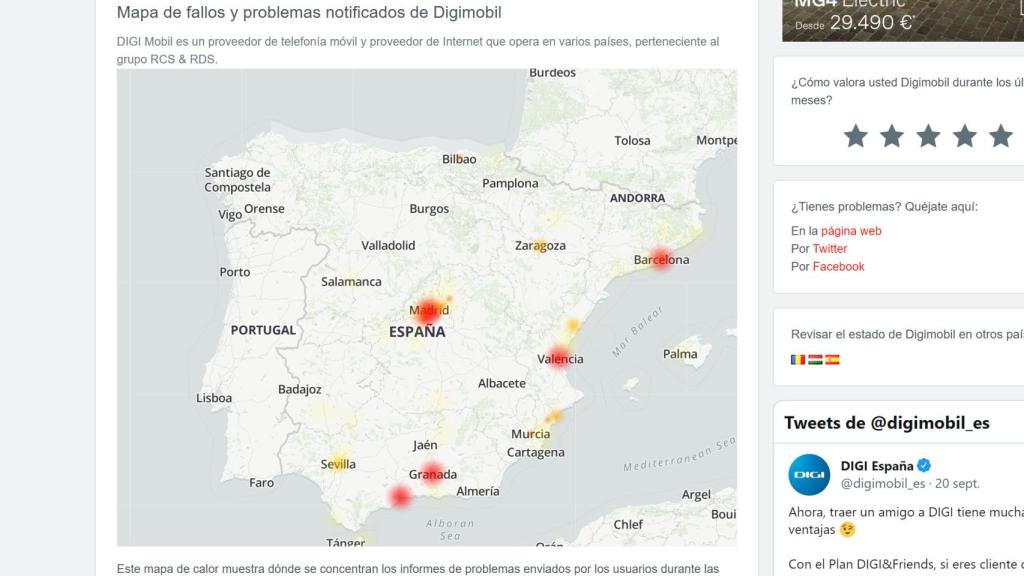 between the messages, it is seen that these connection problems would not occur for those who use the Movistar network or other operators, but that of Digi Mobil. "All of us who have Digi do not charge us anything from Google", can be read in Another tweet posted.
The main problem was accessing these platforms, in this way you could not enter Gmail and check emails or send them. Either access Google Maps to search for an address or route and other users indicate that they could not access YouTube to watch videos.
From DownDetector it is appreciated that the connection has failed in Madrid, Granada and Barcelona, as well as in other cities such as Valencia, Zaragoza or Seville. Last year, in the middle of summer, this operator also had connection problems in these cities. The failure lasted a few hours until in the afternoon, the company informed through its social networks of the recovery of the service.
For now, Digi Mobile has not issued any statement confirming this drop and the different connection problems that seem to be recovering normality. Even so, the incidents seem to be under control and users have regained access to the internet giant's services.
You may also like…
Follow the topics that interest you