Ismail Balaban, who defeated his rival Enes Dogan in an oil wrestling match held in the Seydikemer Mugla region and became the main wrestler, spoke to his fan Murat Koyuncu, who wanted to take a picture while trying to rest immediately after the match.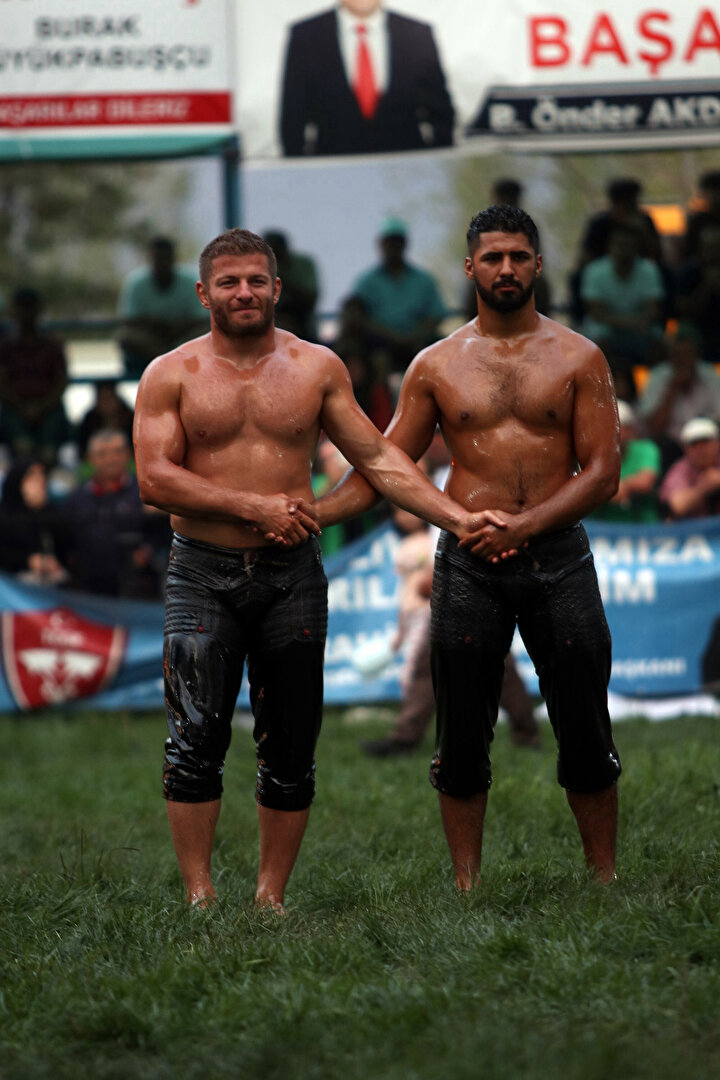 Ismail Balaban became the main wrestler by defeating his rival Enes Dogan at the competitions held yesterday within the framework of the 30th traditional Seydikemer-Seki oil wrestling tournament in Seki-Chayyri in the Seydikemer region.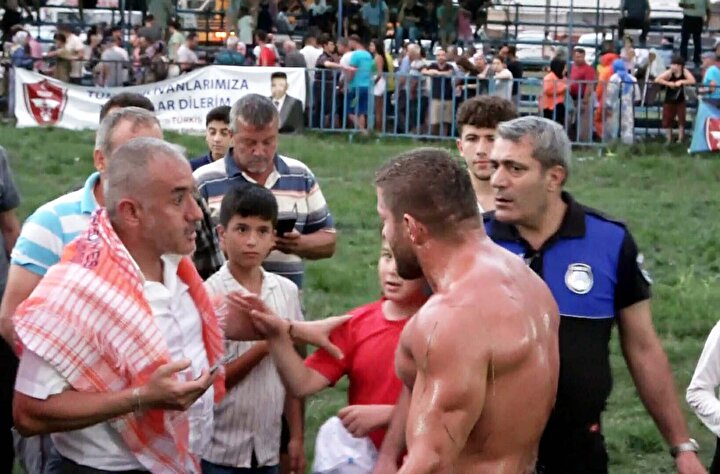 While Balaban was trying to rest after a tough match, Murat Koyuncu, one of his fans in the hall, approached him and wanted to hug him and take a picture.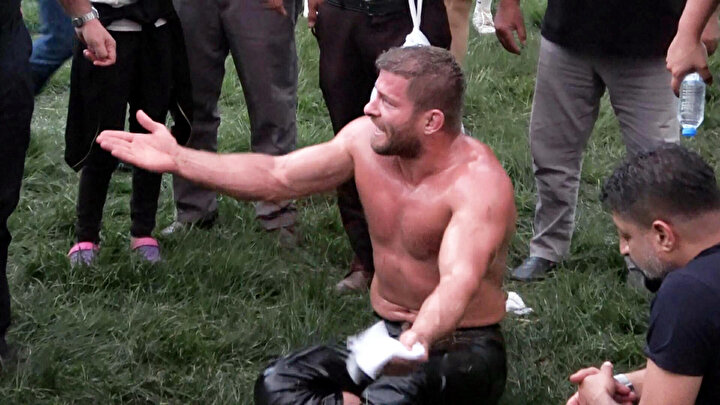 "I CAN NOT BREATHE"
Replying to his fans, Balaban said: "I have a habit of waiting, I have a pulse of 200 now, what a photo, it could be respectful." When Koyuncu said: "We are spectators, you are an athlete, of course you will be photographed", Balaban got angry and said: "Did you buy me, bro? I can not breathe. What is this sport? He reacted in his own words. The people around Balaban reassured him.