We continue with the reviews of the cards available in the second round of FIFA 22 Summer Swaps. Yesterday we talked about Zambrotta Icon Moments and today it's the turn of Di Natale FUT Heroes Shapeshifters. A special version with brutal numbers, which on the market exceeds two and a half million coins and is quite useful for linking cards from Series A thanks to its status as FUT Heroes. Will it be an interesting choice? Is there a big difference between it and other cheaper extremes? Do you have any major weaknesses? It's time to answer these questions.


FIFA 22 – Review Di Natale FUT Heroes Shapeshifters (30 tokens)
It is a card with impressive attributes. In fact, by leaving him with Basic as his chemistry, he will have unbeatable or near perfect numbers in pace, shooting, passing and dribbling. In his dribbling, his composure only drops slightly (96). But it is far from a problem, just as we cannot complain about the 95 short pass.
Those incredible stats make Di Natale FUT Heroes Shapeshifters perform well, but are greatly influenced by their physical conditions. Because the Italian attacker is only 1'70 and, although with his style he will reach 85 in strength, he seems inferior because of his "Short and thin-" Body Type.
His body type makes him very electric in short distances, he is one of the most devilish players in Ultimate Team in the face to face against the enemy centrals. But takes its toll when it comes to enduring struggles, causing it to be more limited in long races.
Due to his physical conditions, Di Natale FUT Heroes Shapeshifters is even more effective when he receives the ball inside the area. I wish he could get five stars for his bad leg, but four are enough to not be limited by his left foot. He executes any skill in FIFA 22 great, is very accurate when shooting, and even has the "Quality Shot" and "Outside Shot" traits. In short, he has many resources to mislead defenders, generate and take advantage of his own scoring chances. In those situations he is an incredible card.
Nevertheless, against advanced defenses or when we must counterattack is someone vulgar. It's not awful in those situations, but it offers just barely adequate performance. Because his height and body type make 80 in strength seem quite a bit shorter. And for this reason, it poorly supports struggles when running at maximum speed.
So Di Natale FUT Heroes Shapeshifters have amazing stats, but they are affected by their physique. His height and Body Type make him even better in static, but much more vulnerable in melee.. That's why he performs very well against closed defenses, and usually goes unnoticed if the opponent forces him to run at full speed. Apart from the fact that, for all that has been said, it is more effective as an interior than attached to a band. If we place it inside, it is easier for it to show its great virtues.
So is it worth it?
It depends a lot on your style of play and the attacker profile you are looking for. Besides that Cruyff Icon Moments convinces us even more and Ben Yedder FUTTIES Premium is likely to be even better. We do not yet know the conditions of the Frenchman, we must wait for him to arrive at FIFA 22. But because of the links that he has, because he appears as a DC and because of the characteristics of his TOTS; we think he should be even more interesting.
Wissam's Team of the Season version already had pretty high stats, four skill stars and five off leg. As two FUTTIES Premium items will appear (the average 97 will cost 20 tokens and the 98 will cost 27), lor logical it would be that the most expensive card reached the five of watermarks. Maybe later it doesn't happen and he keeps his four natural skills, but it would be the most reasonable. And in that case, it will possibly be even better than Di Natale himself FUT Heroes Shapeshifters.
While Cruyff Moments Icon is also a footballer who does not stand out in long runs, due to his low 72 in strength and the "Thin" Body Type. But being an Icon, he would fit into any FIFA 22 Ultimate Team squad. In addition to him inside the area he offers a slightly better performance because, although his dribbling is a little less exquisite, he makes up for it with a perfect five stars.
Di Natale FUT Heroes Shapeshifters It is the typical card that works very well if you use it as a DC, you are a crack with the skills and you usually lock the rival in his area very often. Because in those one-on-one situations, his fiendish dribbling allows him to create chances quite easily. But when he has to run at maximum speed because the rival overtakes his defensive lines, then it is not so remarkable.
In fact, at this time in FIFA 22, we prefer attackers who are somewhat less skilled in close quarters but more resistant to grappling. Soccer players like Ferrán Torres FUTTIES, whoThey lose some explosiveness at close range but do more damage with gaps. They convince us even more, since they know how to adapt better to the different match situations. Because against certain opponents, we are forced to attack through long runs because they place their central defenders at the height of the midfield. And in those moments, the former Italian player is not so valuable.
So We are facing a great card, but we prefer Cruyff Moments. Ben Yedder FUTTIES Premium May Be Even Better, and the Serie A player is a specialist rather than someone very balanced. Because he performs great in short distances, but he is much more predictable running at full speed.
If Cruyff doesn't fit into your squad, you're an expert in skills and you tend to lock up opponents in their area; Di Natale FUT Heroes Shapeshifters can deliver great performance. But you must put up with its limitations on long runs. And it is highly advisable to use it accompanied by someone who is top in that type of situation. Because if all your attackers are physically weak, you can have a very hard time against advanced defenses.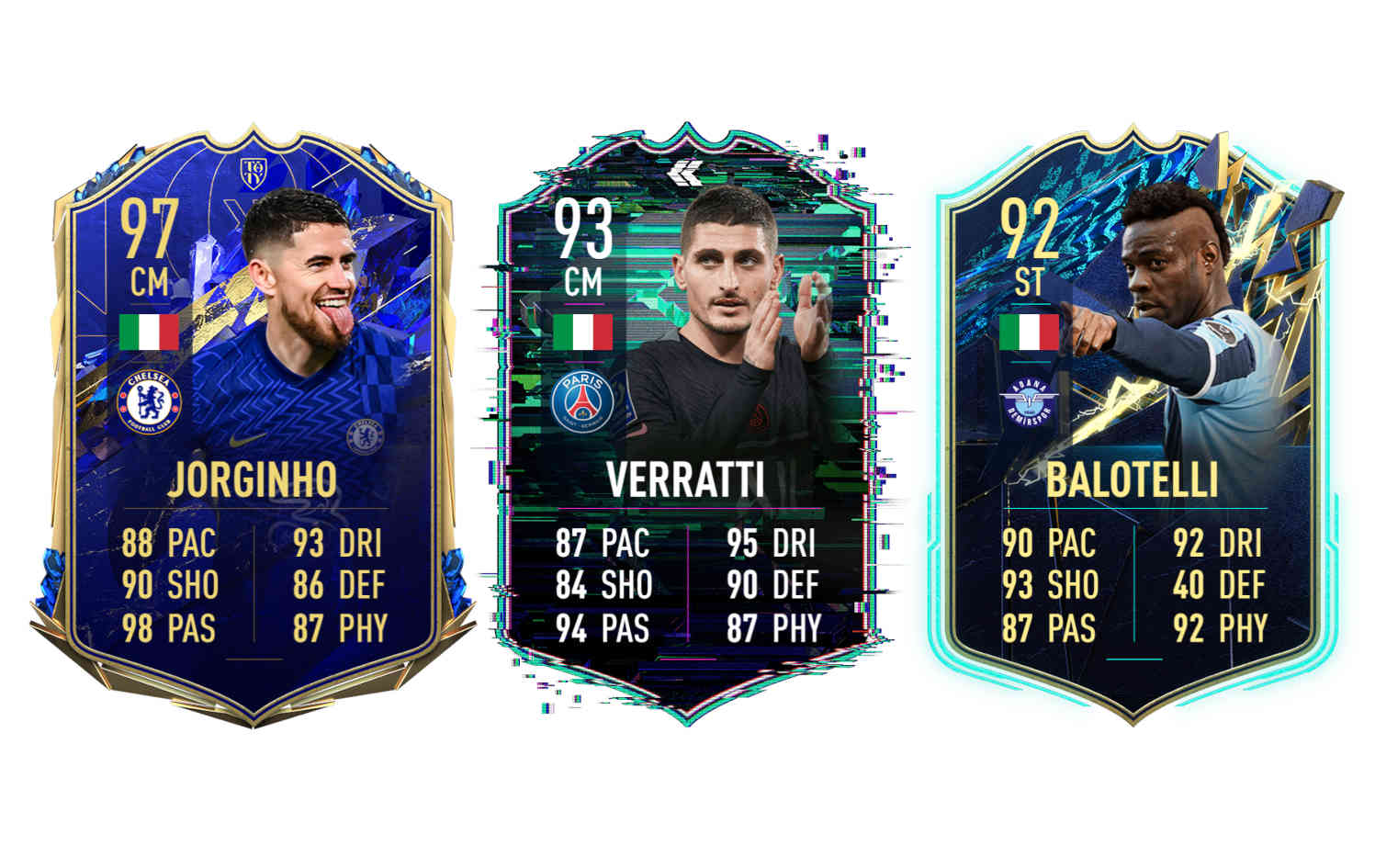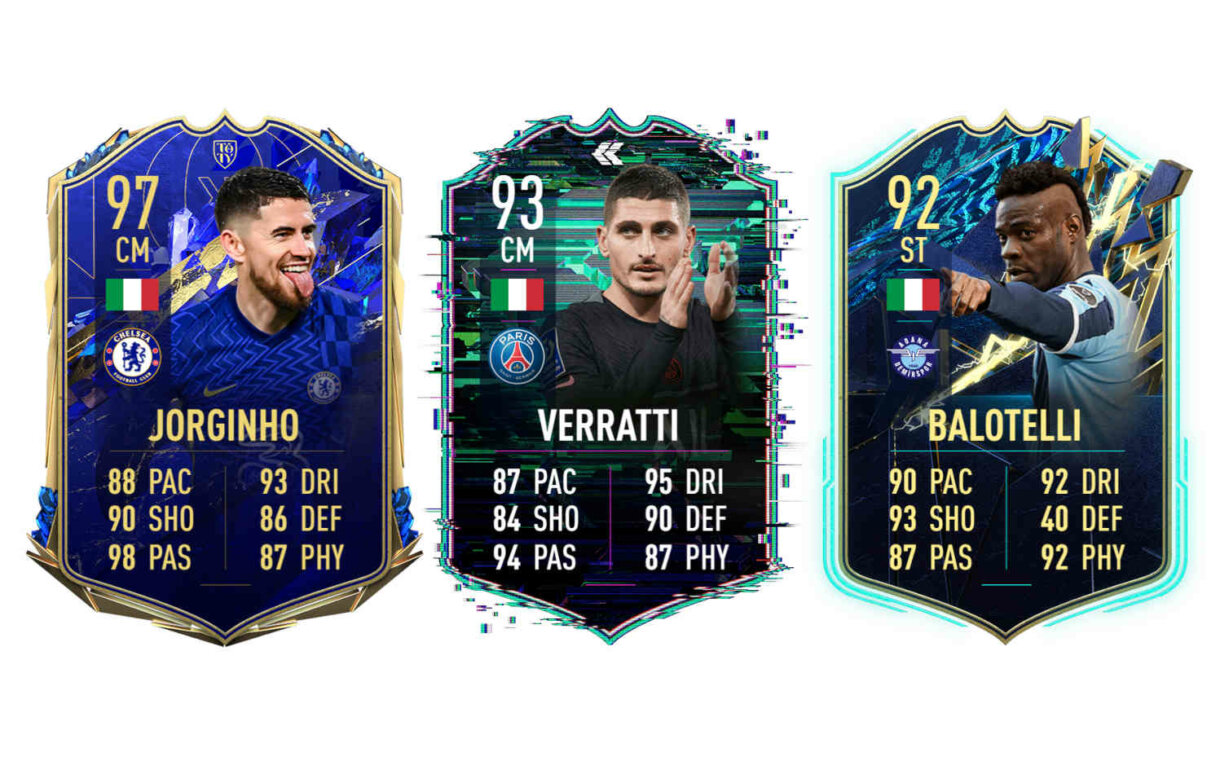 Recommended Chemistry Style
-Essential: Very useful chemistry for him because it bolsters a lot of his lower stats. Thanks to this style, he will achieve perfection in sprinting, shot power, vision, short passing, agility and balance. Plus his 90 Long Passing is 95, and his 80 Strength is 85.
we leave you here Lacroix's article FUTTIES. Also our Telegram broadcast channel, in which we notify about everything we publish related to FIFA 22 and FIFA 23 Ultimate Team. And the prices mentioned are marked by FUTBIN. You have a good day!