Published:
Nov 16, 2021 23:25 GMT

In the manner of a 'roller coaster', the price of the cryptocurrency rises and falls continuously: although it is now falling and is worth just $ 0.00005, over a year it grew by no less than 89,772,387% .
After hitting a record price of nearly $ 0.00009 at the end of last month, the Shiba Inu (SHIB) cryptocurrency has lost a significant portion of its value and is now selling for just under $ 0.00005, according to Coinmarketcap. The future of this digital currency is a matter of discussion between experts and many of its almost one million holders.
According to financial analyst Mikhail Karjaliov of the cryptocurrency exchange Currency.com, the 'memecóin' will not be able to escape a fall. Large investors backing the asset are actually a "risk," he told RBK.
"After playing and winning, investors will abandon it. Sooner or later, Elon Musk will receive a warning from regulators or he will stop publishing things about that currency himself," he said, highlighting that to become an attractive asset, the Shiba Inu it must show that it is useful to the industry.
For his part, the director of the cryptocurrency exchange service Alfacash, Nikita Sóshnikov, also believes that the SHIB is moving towards a depreciation, but is more optimistic about its future.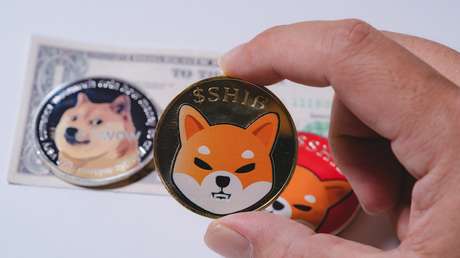 "The currency will most likely correct strongly, but then rise again and then fall back again. And this roller coaster will continue to delight those traders who like to take risks. There are no prerequisites for the disappearance or complete depreciation of the currency. Shiba Inu, "he said.
"Memes have value"
However, not all experts are skeptical about SHIB's performance in the coming months. Thus, Jordan McCreery, co-founder of Ingrained Media, a 'marketing' company that implements cryptocurrency programs and strategies, said Tuesday in statements to The Sun that this cryptocurrency "has real potential to grow, from its current fraction of a penny to a penny or more. "
"In the coming weeks, when we finish 2021, the price is likely to continue to grow," he opined.
In turn, Jonathan Cheesman, head of institutional and over-the-counter sales in the FTX crypto derivatives market, told Bloobmerg last Tuesday that the rise of the Shiba Inu has shown that "memes have value."
"Don't downplay the things that millennials find fun," advised the financier.
What is it?
The Shiba Inu meme cryptocurrency, an ERC-20 token based on the Ethereum blockchain, was created in August 2020 by alias 'Ryoshi' as an alternative to dogecoin, which also uses a Japanese shiba inu dog as a logo. .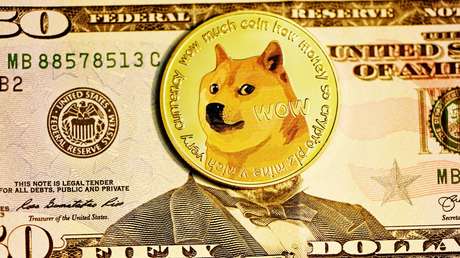 According to the information provided by the cryptocurrency website, 'Ryoshi' started with a volume of 1,000 billion tokens, of which he deposited half in Uniswap and donated the rest to the co-founder of the Ethereum blockchain system, Vitálik Buterin. The latter, in turn, 'burned' (that is, permanently eliminated) 90% of what it received, which is equivalent to 40% of all 'shibas' issued. This, according to the founders, "ensured the success and stability" of the digital currency. Currently about 549 billion tokens are in circulation.
Over the course of a year, the price of Shiba Inu rose more than 89,772,387%, while its growth in a single week at the end of October was 154%. In total, during the past month it increased by about 1,000%.