After post-market hype, VFS shares once jumped almost 29.5% to $89 in the first hour of trading. The market capitalization of VinFast has reached US$205 billion so far.
This Vietnamese electric car company continues to "breathe hotly" for the second position in terms of capitalization of the Japanese auto industry giant Toyota. If it continues to maintain the current hype for a few more sessions, it is likely that VinFast will reach this Toyota position.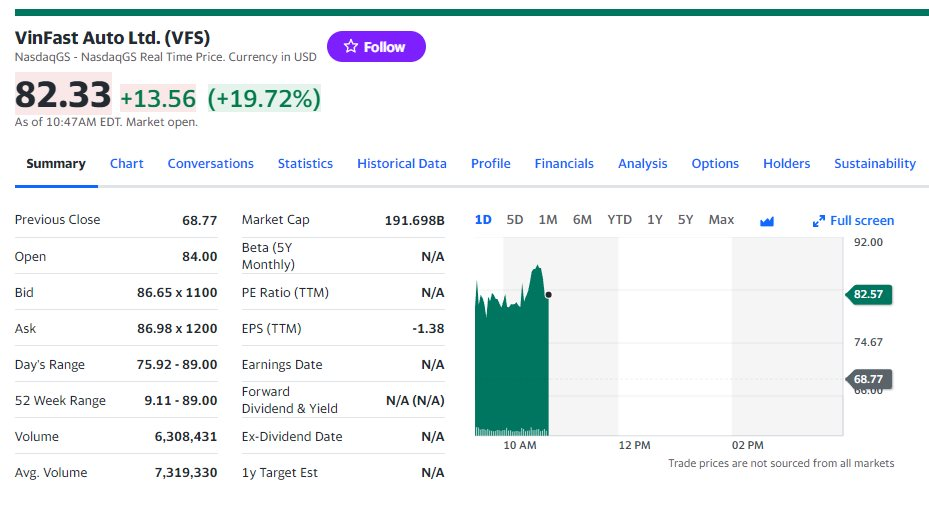 VinFast (VFSWW) stock warrants also rose over 50%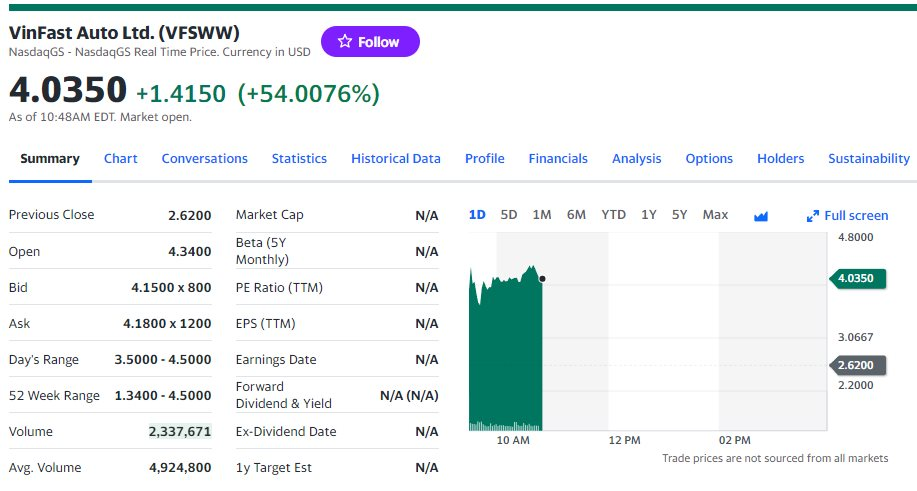 At 6:30 am on August 28 in the US or at 5:30 pm Vietnamese time in the pre-opening session, VinFast VFS shares reached a price of $86.3 per share, up 25.5% from the previous trading session. At one time, the price of this share also reached 89.3 US dollars per share, approaching the mark of 90 US dollars. Could this be an indicator that VFS stock price could rise for the sixth straight session?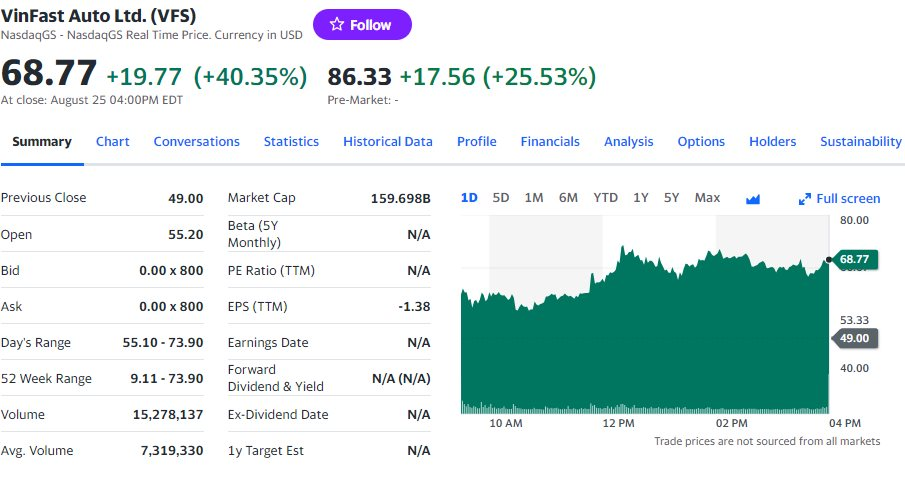 As of the end of its second trading week, VFS shares are currently valued at $68.77 per share. Thus, VinFast shares demonstrated 5 sessions of growth in a row, as a result of which the market price increased by 4.5 times.
The corresponding market capitalization increased by US$123 billion in just one week, to approximately US$160 billion. The acceleration of VFS shares last week helped VinFast close the gap with Toyota, while firmly securing the third position in the list of the world's largest automakers (by capitalization).
With a market capitalization of US$160 billion, VinFast has far surpassed many names in the automotive industry such as Porsche, BYD, Mercedes, BMW, Volkswagen, Stellantis, Ferrari, etc. Remarkably, the market capitalization of the Vietnamese electric vehicle company is still low. more than the combined value of the two famous super-luxury car makers, Mercedes and BMW, combined.