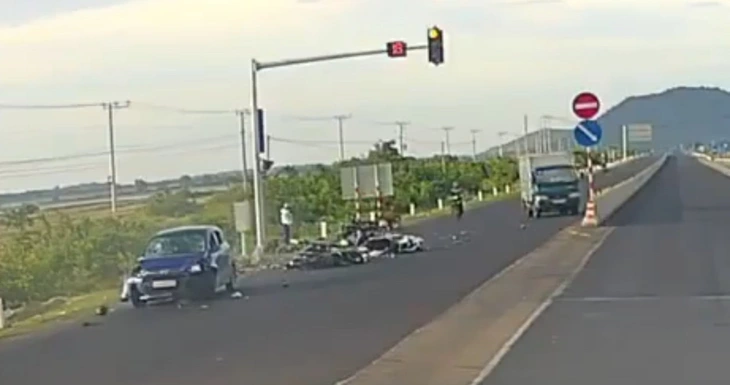 The accident occurred on the morning of September 2 at the intersection of National Highway No. 1 and the road leading to the Vinh Hao-Phan Thiet Highway, Tuifong District, Binh Thuan Province.
Cars crashed into a series of motorcycles at a red light, many people were injured on Highway 1
Surveillance footage shows that many motorcyclists are stopping on Highway 1 to wait for red lights.
At this time, a 5-seater car, moving in the direction of Phan Thiet – Phan Rang, rushed from behind to knock down a motorcyclist.
Many people on motorcycles were ejected and seriously injured. The Binh Thuan Provincial Police have completed an inspection of the scene.
The incident is being investigated by authorities.