Key facts:
A drop below $20,000 would mark the break of a historical pattern.

Below $20,000, bitcoin would see support around $14,000 or $16,000.
With the recent fall of bitcoin (BTC) and the proximity of $20,000, analysts begin to see the cryptocurrency at risk of breaking a positive historical cycle that has been maintained in the short history of this market. That would happen with bitcoin falling to the $19,000 level, something that seems increasingly possible.
Among those analysts are Vetle Lunde and Jaran Mellerud of Arcane Research. In a brief note signed by both on the analysis firm's website, it is recalled that until now each market cycle of bitcoin has generated higher floors and that, once the top of the previous cycle is exceeded, that floor is not lost.
However, analysts consider that the current proximity to that floor represents several risks. Especially considering that $20,000 represents "an important technical and psychological level" as well as being a key price for the derivatives markets.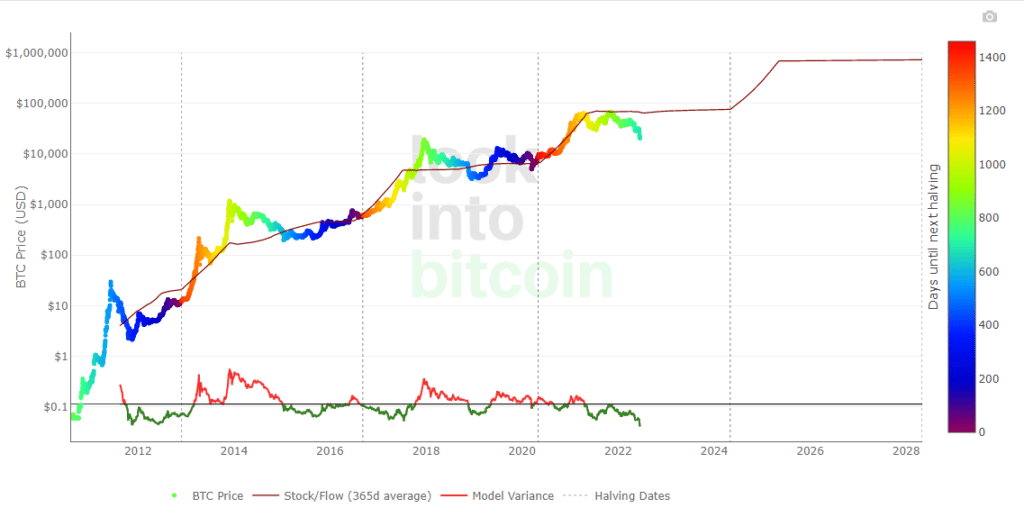 Most of the open interest in bitcoin options is based around the $20,000 level, which can add to selling pressure in the spot market if the price drops below.

Vetle Lunde and Jaran Mellerud of Arcane Research
Referring to the possible selling pressure that a drop below $20,000 would generate, specialists anticipate a scenario that would be even worse than falling below that floor. The next support for the cryptocurrency price would be between 14,000 (for the bullish rally of 2019) or 16,000 dollarsa key level of the 2017 market cycle.
Other bearish predictions
Kavita Gupta, a venture capitalist and founder of the Delta Blockchain Fund, believes that bitcoin could fall to $14,000 if this downtrend continues.
In a comment quoted by NetAdvisor, Gupta considered that "crypto winter is here and it is unlikely that we will see a significant rally during the next 12 to 18 months". For her, there is a lot of fear about the possibility of a recession, while recent events such as the collapse of Terra USD and the financial problems of the lender Celsius contribute to this fearful panorama in the market.
For his part, analyst Akash Girimath, from FXStreet, commented that the current scenario is delicate. Particularly if BTC shows the inability to recover quicklynow that bitcoin is below the 200-week moving average, a situation we recently reported on CriptoNoticias.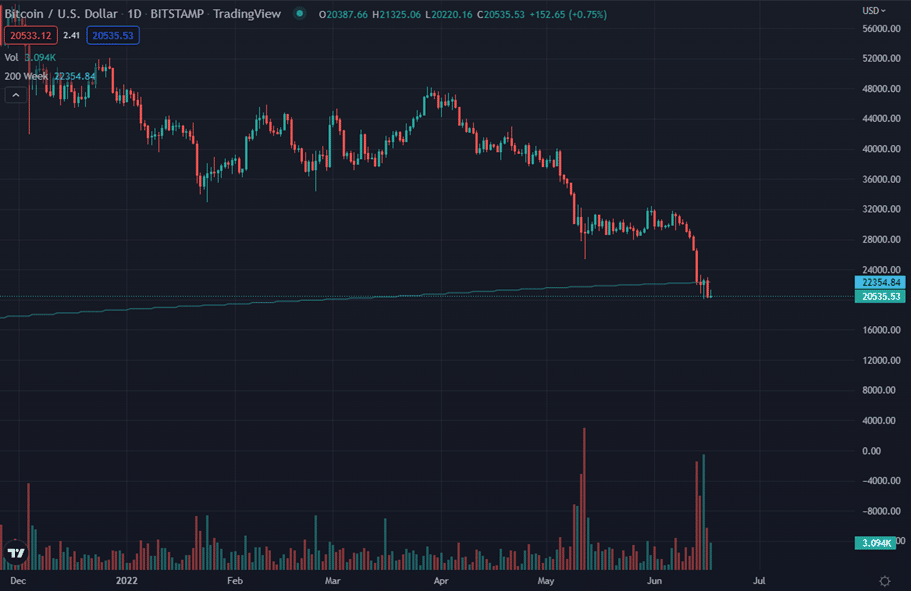 For Girimath, if the cryptocurrency falls below the 2017 bull cycle top, what could come next could be a drop of up to another 50%. That is to say, bitcoin returning to the terrain of 10,000 dollars per unit.