Key facts:
Countries with dollarized and bad debts and low confidence are more likely to adopt BTC.

According to Sigel, in countries where dollarization is high, the use of cryptocurrencies is also high.
Matthew Sigel, head of digital asset research at investment firm VanEck, suggested on Tuesday that there are at least six Latin American countries with a high probability of adopting bitcoin (BTC), including some with dollarized and bad debts and others. with low confidence.
During his participation in the Adopting Bitcoin conference, held in El Salvador, Sigel specified that Argentina, Ecuador, Panama, Paraguay, Peru and Venezuela are the Latin American nations with the greatest possibility of opening their doors to the Bitcoin economy.
As Sigel pointed out in his presentation, Argentina, Ecuador, Panama, Paraguay and Peru are countries with dollarized debts. That is why are emerging as nations with the highest adoption of BTCaccording to the analyst.
According to Sigel, in countries where dollarization is high, the use of cryptocurrencies is also high. This is so because "countries that have abandoned their currency once may be willing to do so again." There's a bit of moral hazard there, he mused.
Advertising

It must be remembered that Argentina, Ecuador, specifically, are Latin American countries where the currency was out of step with respect to the US dollar. In the former it has been commonly used as a hedge against inflation. And in the second, the greenback has been legal tender for more than 20 years.
The same occurs in El Salvador, a country that although it has its own local currency (colón), the economy has historically been governed by the US dollar. This varied from September of last year, when the Central American country became the first in the world to give bitcoin legal tenderas reported by CriptoNoticias.
Venezuela, for its part, stands out among the low-trust countries. It is for this reason that in the Caribbean nation there are also serious chances of bitcoin being adopted.
For almost a decade, the Caribbean country has faced an unprecedented crisis, which led it to be the nation with the highest inflation in the world for several years.
Advertising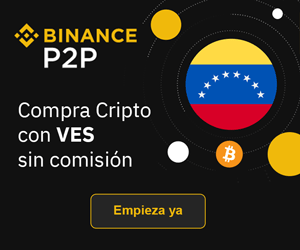 Although the levels are no longer hyperinflationary, Venezuelans continue to face high prices for goods and serviceswith salaries that cover less than 5% of the food basket, according to estimates from local firms.
The Venezuelan reality generated total distrust on the part of foreign investors, that they ceased their intention to disburse money in that country. This, given the legal uncertainty and the government model, which for a long time defended the nationalization and expropriation of companies.
A clear presence of the Bitcoin ecosystem in Latin America
What Matthew Sigel, from VanEck, estimates about Latin American countries and their adoption of bitcoin, is not far from reality. This, taking into account that in many of these nations there is clear evidence of adoption growthboth of BTC, and of its ecosystem in general.
As CriptoNoticias has reported, Argentina and Venezuela, due to the economic crises that identify them, are two of the Latin American countries where the emerging market has a clear presence, Especially when it comes to retail.
In fact, the blockchain analysis firm, Chainalysis, determined in a recent study that 30% of all retail trade in Venezuela and Argentina occurs with stable cryptocurrencies (stablecoins), which have 1:1 parity with the US dollar, such as USD Coin (UDSC) and USD Tether (USDT).
Outside of these two countries, it has been known that in Paraguay and Panama there is a whole community of cryptocurrency users. In the first, legislative progress has even been made to legalize the market, and the second has been the center of thematic conferences on the ecosystem, which is becoming increasingly popular among Panamanians.