LTS: Ho Chi Minh CityFrom 22:00 to 06:00 it is still bustling and gorgeous with pedestrian streets, nightclubs, bars, pubs… But at the same time, the city is also tough to live in, people are struggling to make a living.
card line Ho Chi Minh at night Introducing you a unique life and services that open only at night and bustling and noisy at dawn in Ho Chi Minh City. The post will gives readers a new perspective on the city called Uncle.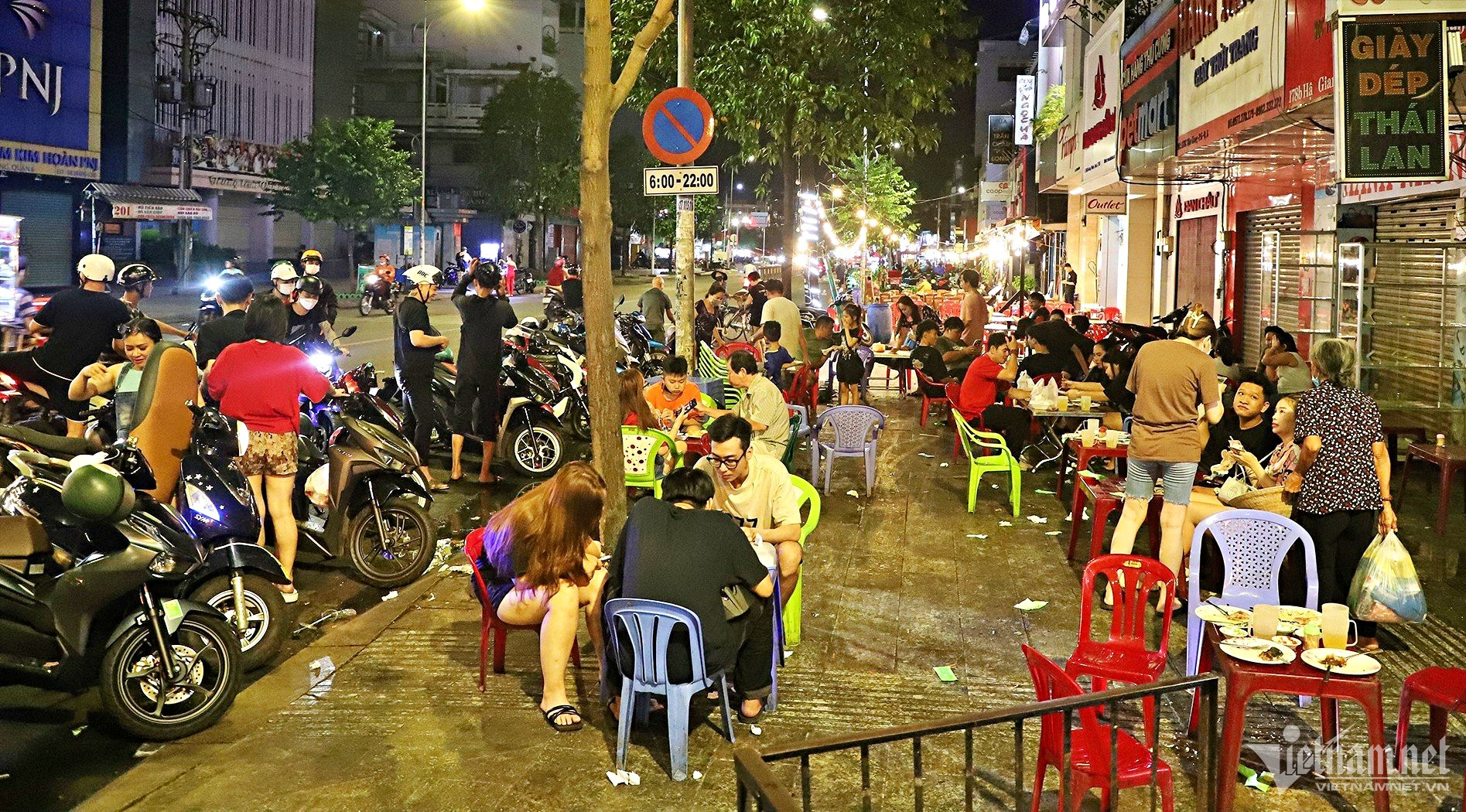 Broken rice "hell"
At 23:00, the streets of District 6 (HCMC) are shimmering with colors. Loud, noisy sounds subside. The space is somewhat quiet, immersed in the distinct aroma of a crushed rice shop that specializes in overnight sales.
On the sidewalk corner of Hau Jang Street (District 6), a restaurant without a sign with broken rice is smoking. The nose-ripping aroma of roasted meat wafted around the corner of the street. On the sidewalk, guests were lined with makeshift outdoor plastic tables.
Further down the road was a line of people queuing for rice. Surrounded by people ordering food, Mr. To Huu Ngia (62) was busy digging rice and serving food to guests.
He was so busy that he didn't have time to wipe off his sweat and take a sip of his drink. For the past 37 years, the restaurant has remained very crowded and has become the most famous crushed rice restaurant in Ho Chi Minh City.
Mr. Ngia's broken rice restaurant does not have its own brand. Instead, he was satisfied with the name "broken rice from the underworld", ordered by buyers from the first days of sale.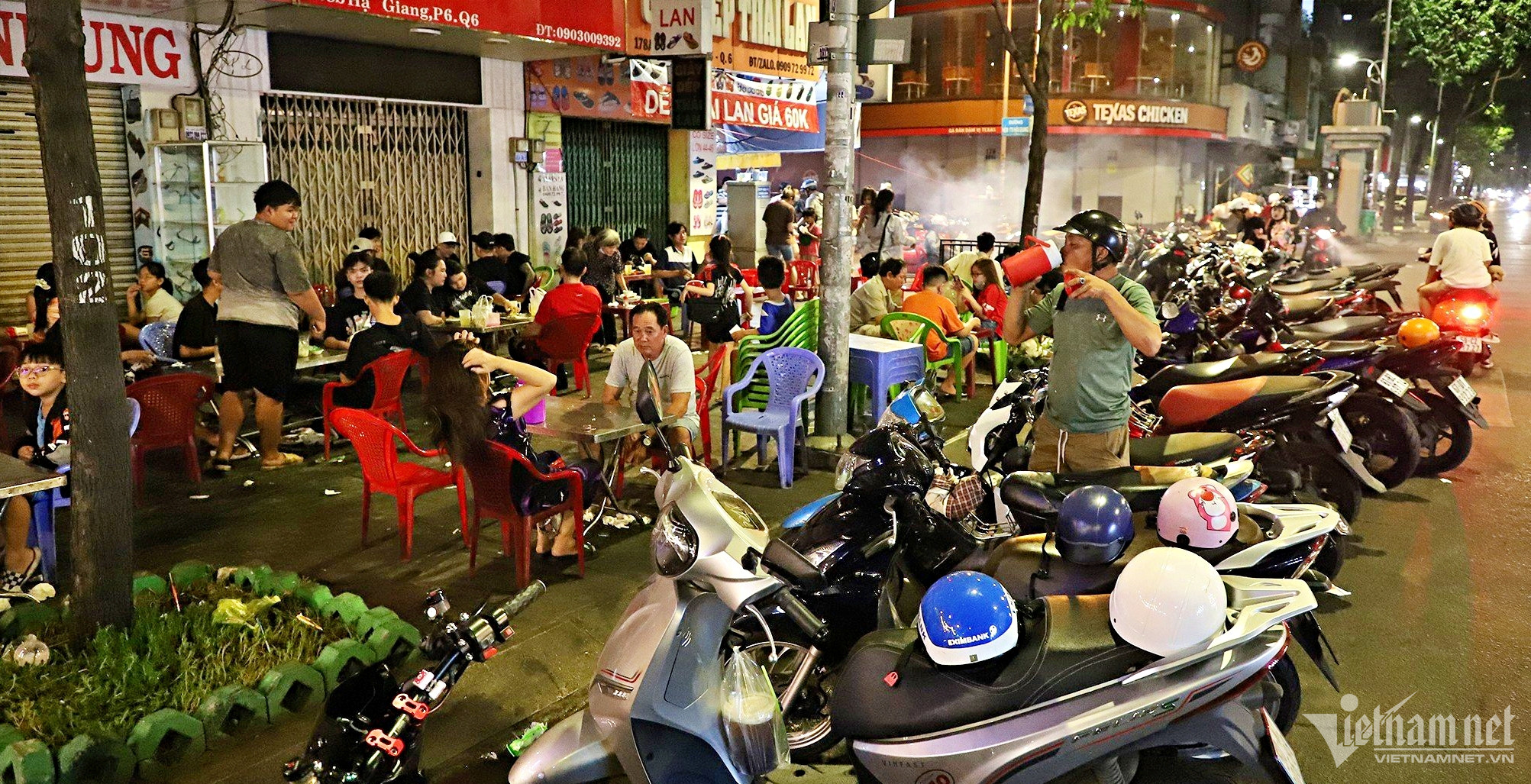 He explained, "I started selling crushed rice at night 37 years ago. Initially, I was selling at 3 am. After that, I sold a little earlier. Now the store is open from 22:30 to 3:00 and is closed.
Since the restaurant sells rice at a late hour, people call it the "underworld restaurant". It's just that people gossip and call each other that until now."
According to Mr. Ngia, he also planned to sell rice during the day the day before. But then he realized that if he sold rice like everyone else, he would not be able to compete.
Moreover, selling rice at night will be cooler and calmer. He eventually decided to open the sale at a time when most eateries were closed.
At that time, his restaurant mainly served customers who were night shift workers, late night people, and small traders who traded in the nearby market.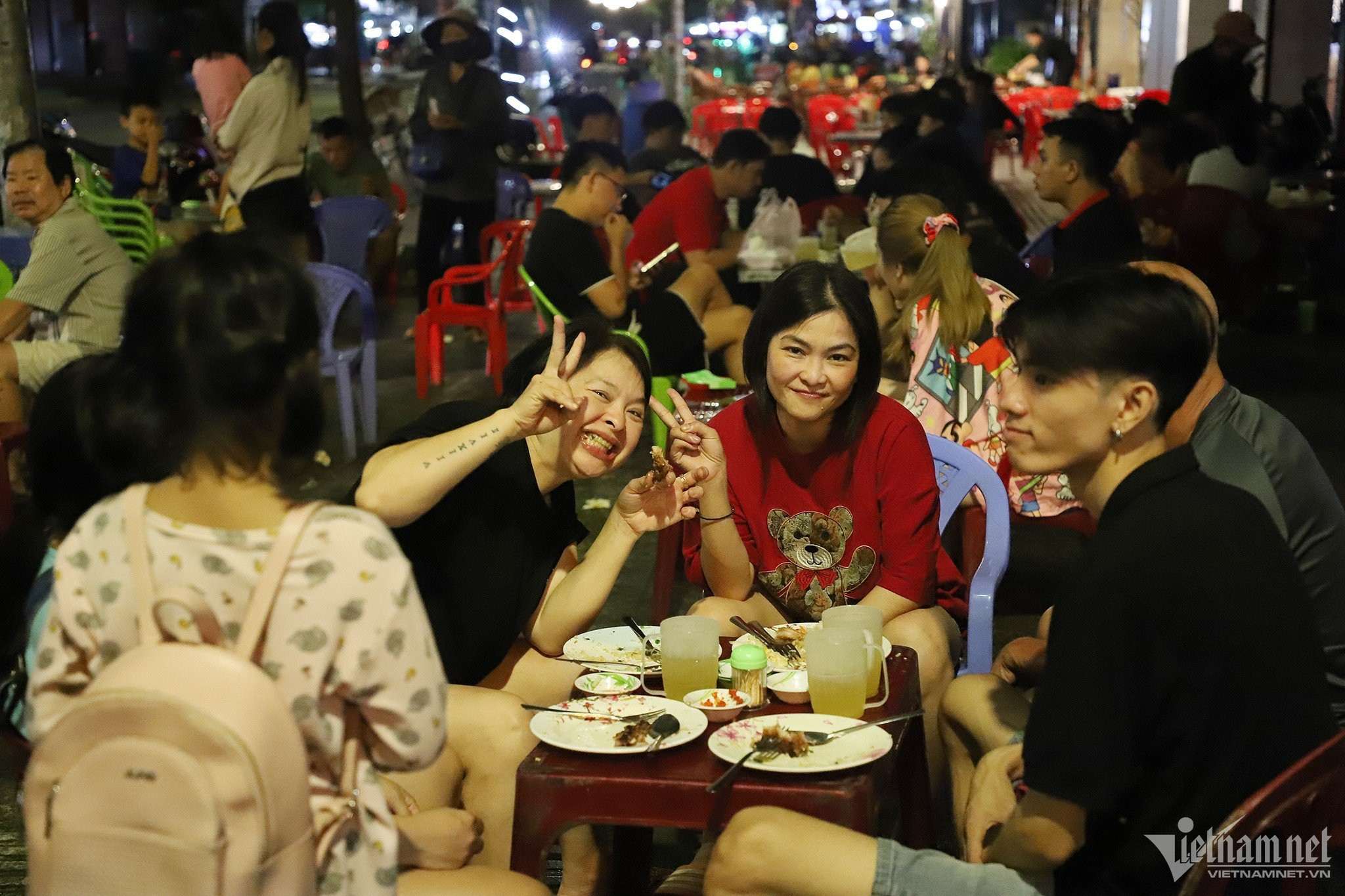 Later, when the market was no longer available, it still held its sales deadline and still enjoyed the support of visitors because the rice was delicious and had a unique taste.
In Yin Hell Crushed Rice Shop, in addition to a plate of rice made from high-quality crushed rice, there are also accompanying dishes such as fried ribs, leather, pork rolls, cotton balls, sausages, scrambled eggs, stewed eggs. skins, pork… Each plate of rice here costs from 30,000 to more than 100,000 VND.
Dishes are seasoned by the owner to taste. Moreover, grilled ribs are marinated and processed according to their own recipe.
After grilling, the ribs become fragrant, but at the same time retain their softness. In addition, diners praise the restaurant's cup of dipping sauce as tasty and unusual.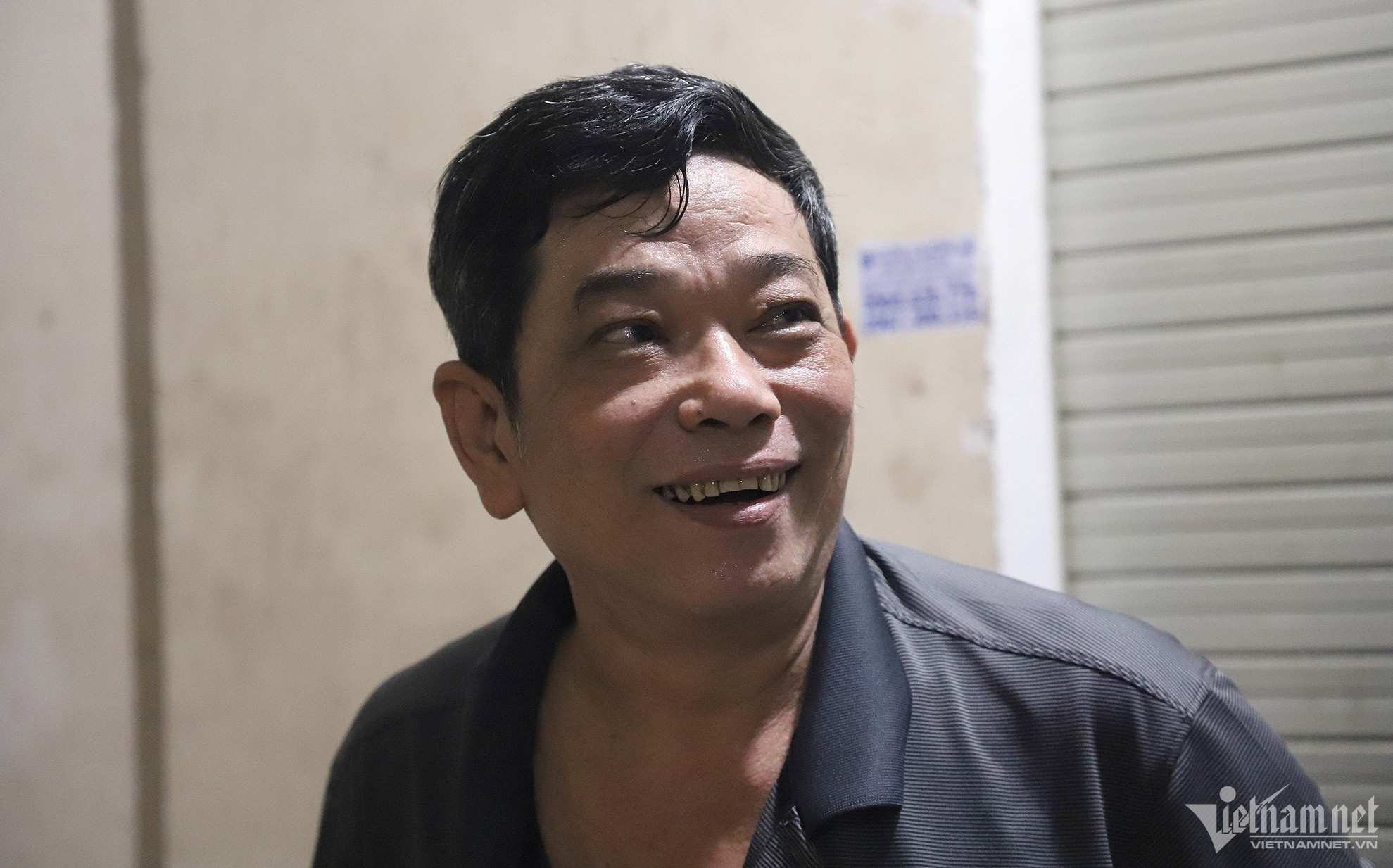 Serving bar guests, famous artists
To open the sale at night, Mr. Ngia started to build a fire, burning coal and roasting ribs at dusk. The rest of the family members are responsible for preparing the other side dishes.
At 22:30 the store opened for sale. A few minutes later, visitors were crowding around simple plastic tables set out in the open air on the long sidewalk of Hau Giang Street. The later, the more people in the restaurant.
In addition to the patrons eating at the restaurant, the restaurant staff is also busy preparing rice for customers to take home.
Mr. Ngia's rice shop, open for sale from midnight until the cock crow in the morning, also serves specialty dishes.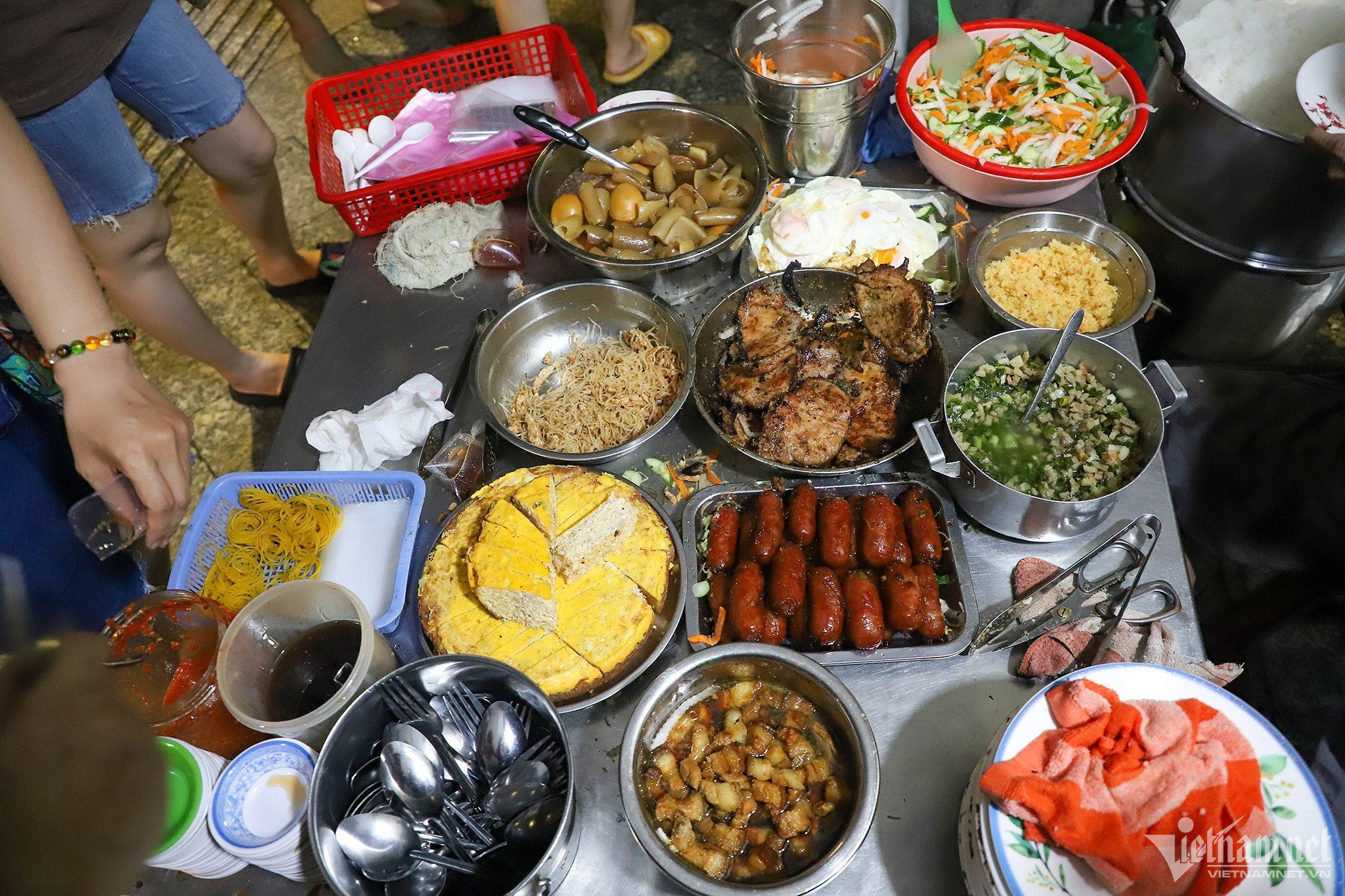 Ms. Tran Nhat Ha (37, Mr. Ngia's sister-in-law), who helped him sell rice for 12 years, said that after the market next to the store was moved, the store mainly catered to visitors who were people. working in bars, pubs, people go out somewhere at night …
Later, when it became known to many, the restaurant served all categories of visitors. Between 11 pm and 12 pm, the store often caters to small families who love to eat the famous "hell" crushed rice late at night.
A little later, the restaurant welcomes young people, people who stay out late, people who work at night to work in shifts… In addition, crushed rice is also a favorite place for a nightly dinner for artists and famous people in Ho Chi. Min City.
Ha said, "The store doesn't have a sign, but many artists and celebrities come here to enjoy it. Especially comedians Tran Thanh, Viet Huong, actor Ngo Thanh Van, singer Truong Quynh Anh…
In general, returning from a performance, artists often go to a restaurant for a bite to eat. In addition, I am particularly impressed by Vietnamese guests living abroad. Many people have gone to settle abroad for more than ten years, but when they return to Vietnam, they still go to a restaurant to eat rice to get a taste of their homeland.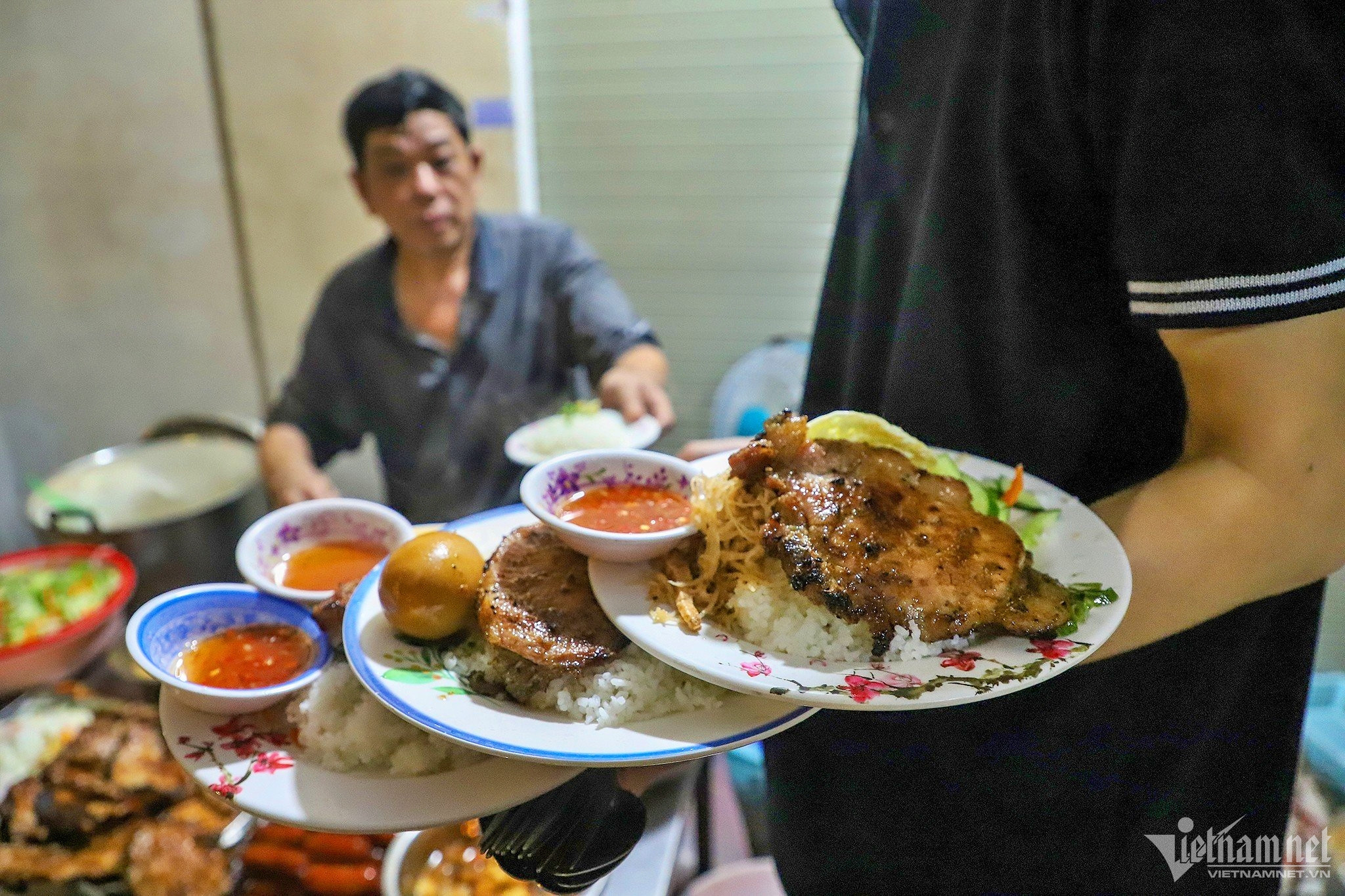 Around 2 am, How Jang Street is busy and empty. But Mr. Ngia's "hellish" rice shop is still busy.
Sitting facing the main road, Ms. Chan Mi (60 years old) said that 20 years ago she ate crushed rice from Mr. Ngia's Hades. She has just returned to Ho Chi Minh City after spending almost a year in Nghe An to look after her daughter in labor. Only after returning home, she went to a restaurant to enjoy familiar dishes.
"Before, when my husband was still alive, we used to come here every evening to eat crushed rice from Mr. Ngia. Now I am alone, but I still keep this habit. Every time I sit down here in the evening to eat crushed rice, I feel like I'm reliving my previous years," admitted Ms. Mai.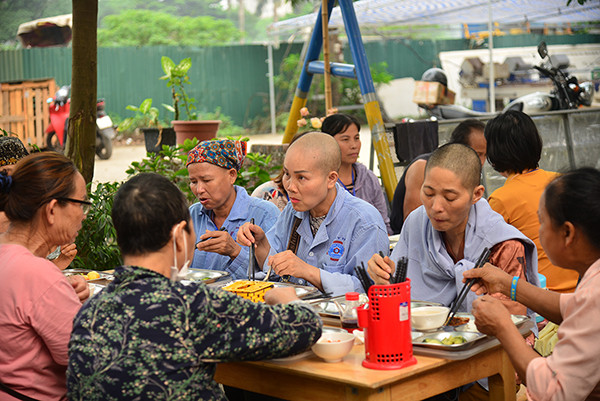 Rice shop for 2000 dong for a couple from Hanoi with cancer
Many times, sitting and chatting after a meal, women have said, "Two thousand is nothing compared to this meal. Guys, you just want to make them less shy, right?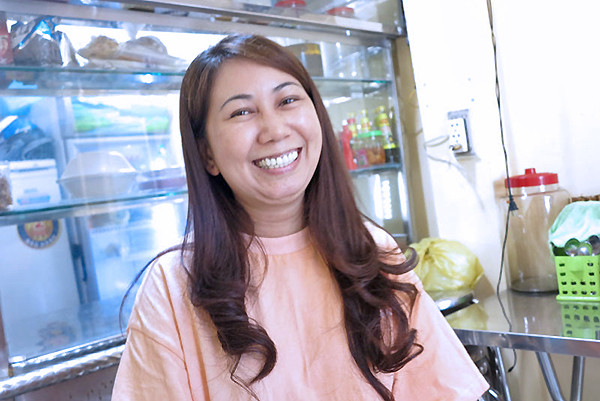 The 0 dong veggie rice restaurant is very popular at midday under the Saigon sun.

At noon, after receiving a box of lunch, the old men and women smiled and took it with both hands.