Are you ready to travel to space? It does not matter, because you can put your feet on alien ground without having to leave the house: Astero Inc. is a simulation and strategy game, in which players have to take care of get in charge of a small space mining company. Located in a dystopian future, the title is developed by two people who make up the Madrid studio LamaGlama Games and can be enjoyed on PC (Steam) for 14.99. Our objetive? End the evil Black Corp. And the news? That now you can enjoy the update 1.0.5.
New Astero Inc update (v1.0.5) now available on Steam! Https: //t.co/Z6A0orrFqS LamaGlama Games (@lamaglamagames) November 14, 2021
Astero Inc., a Spanish space miner game
The mechanics of Astero Inc. It is very simple: we will travel to the surface of the asteroids, and there we will have to build temporary bases to get all the resources we can until we leave it dry. We will build mines, we will drill down to the deposits and we will have to establish a whole logistics chain with rockets and drones to keep all the Material, which is only available in these asteroids. In this sense, its creators point out that it is very similar to Turmoil.
"It is necessary to explore the subsoil to discover hidden deposits and extract the valuable oil (Material, in the case of Astero Inc.), suck it through a pipe system to the surface, transport it with drones and finally send it with rockets to its final destination; your private silo ", comment the creators in their press release. In addition, we will be able to acquire improvements from our computer and we will travel to procedurally generated "infinite asteroids", which makes it difficult to find the same asteroid twice.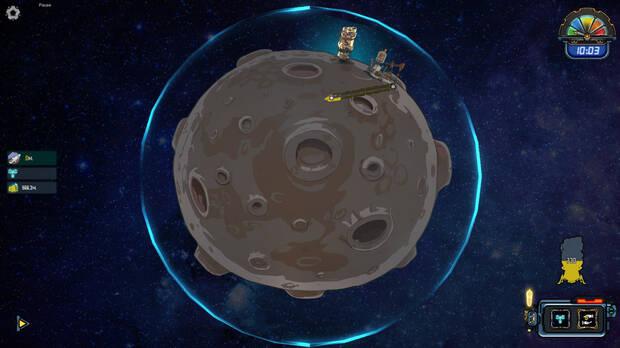 Are you ready to keep all the Material in the galaxy?
On Astero Inc. We will also find a story that will allow us to disconnect momentarily from the mining company: we will put ourselves in the shoes of the owner of Astero Inc., a small company that has the objective of standing up to the monopoly of Black Corp, "who will not hesitate to make use of everything his power to destroy us on the way, "they detail. "But if we are skilled, and by legal means, we can overthrow the empire and the monopoly that Black Corp has been creating for years."
From LamaGlama Games they continue working on polishing and improving Astero Inc. With version 1.0.5 we can find the French and German languages, while the title now includes "more information to consult" by the players. It can be accessed through the Town Hall application on the game's desktop or from the asteroid itself in the options menu. This allows all miners to better understand the basics of the game and make it more accessible to all. UI issues have also been fixed.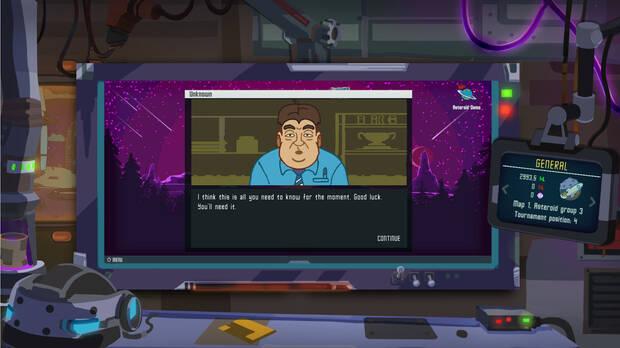 We remind you that Astero Inc. It is currently available on PC via Steam, for a price of 14.99.