Three extremely talented ladies gathered at the TV NOVA press conference: actresses Linda Rybova, Khana Kholishova and presenter Kristina Kubkova. A day full of laughter, frank conversations and favorite drink Aperol showed that friendship reigns between these women.
And what was it like when these three strong women came together? Big! They enjoyed every moment at the event. They quickly moved from the main hall to the cozy terrace to the bar, where they gladly ordered their favorite Aperol drink and took turns tasting it. They passionately discussed family, work, vacation memories and many other topics that connect them.
While Linda and Hana know each other from the hit series Ulice and actually understand each other as longtime friends, friendship with Christina was a pleasant surprise. The pretty presenter recently completed treatment in a psychiatric hospital, where she visited regularly for several years, even resorting to help in the form of antidepressants.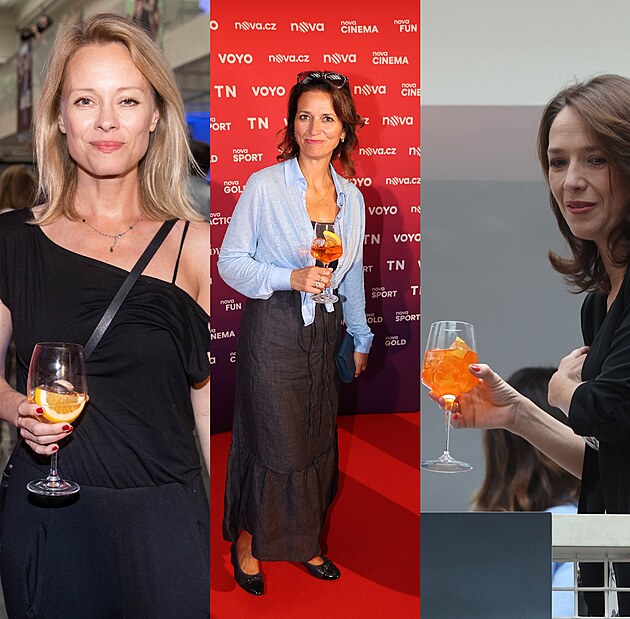 Aperol brings celebrities together!
However, she shone at the press conference and enjoyed the company of two experienced actresses immensely. "I started meditating, I have my own system of qigong exercises, I also started running and walking a little, so I try to empty my head a little and switch off in nature," Christina confessed.
Later, TV presenter Tereza Kostkova (47) and actress Adela Gondikova (49) tried the orange drink. The TV NOVA press conference was not only a review of the news of the TV program, but also a chance meeting of fellow actors who are always happy to see each other.