Data from the Vietnam Food Association (VFA) showed that on August 28, the export price of 5% broken rice for all three countries: Vietnam, Thailand and Pakistan rose simultaneously. At the same time, Vietnamese rice has risen in price by $5/ton compared to the 25/8 session, to $643/ton; Thai rice is up $2/t to $630/t; similar production in Pakistan increased by $10/ton to $608/ton.
Accordingly, exports of broken rice from Vietnam are 5% higher than those of Thailand and Pakistan by $13/t and $35/t, respectively.
With 25% broken rice, the 28/8 session saw mixed ups and downs. In particular, this type of rice in Vietnam rose by $5/ton to $628/ton; Thai rice is down $2/t to $563/t; Pakistani rice also rose in price by $5 and reached $533, but still lower than the similar product in our country, which is $95 per ton.
In the domestic market, after a slight downward correction, in the week of August 17-25 (VFA latest news), rice prices simultaneously rose again. At the same time, ordinary rice in the warehouse had the smallest increase – 133 VND / kg, and brown rice of the 1st grade had the highest increase – 313 VND / kg.
In particular, the average price of ordinary rice in the field is VND 7,895/kg, ordinary rice in stock is VND 9,217/kg, grade 1 brown rice is VND 12,704/kg, grade 1 white rice is VND 14,838/kg and Crushed rice 5% – VND 14,707 / kg, crushed rice 15% – VND 14,442 / kg, crushed rice 25% – VND 14,142 / kg …
The VFA also reported that 52 ships called at Ho Chi Minh Port from August 1 to 25, queuing for an expected amount of 483,600 tons of rice of all kinds.
According to the Department of Crop Production (Ministry of Agricultural Development), as of August 25, 1.017 million hectares were harvested for the summer-autumn crop of 2023 in the Mekong Delta out of a total sown area of ​​1.482 million hectares. , is estimated at 6.034 million tons of rice. For the autumn-winter harvest of 2023, 490,000/700,000 hectares of the expected area were sown, 25,000 hectares were harvested.
Recently talking with PV.VietNamNetMr. Pham Thai Binh, chairman of Trung An Hi-tech Agriculture Joint Stock Company, said that the domestic rice purchase price is higher than the current export price.
According to him, the price of all types of rice has risen to almost 8,000 VND/kg. At this price, if translated into export rice, it is equivalent to a price of US$670-680/ton, while the export price of 5% crushed rice is US$638/ton (August 25). If you buy rice and export rice now, the enterprise will incur a loss of about 30-40 US dollars / ton.
Therefore, most enterprises temporarily stopped buying rice, postponed the delivery schedule for the importing partner and negotiated to adjust the price increase, but it was practically not approved.
For small orders, traditional customers and enterprises are suggesting extending the delivery date until the winter-spring harvest to harmonize the relationship between the two parties, Mr. Bin said.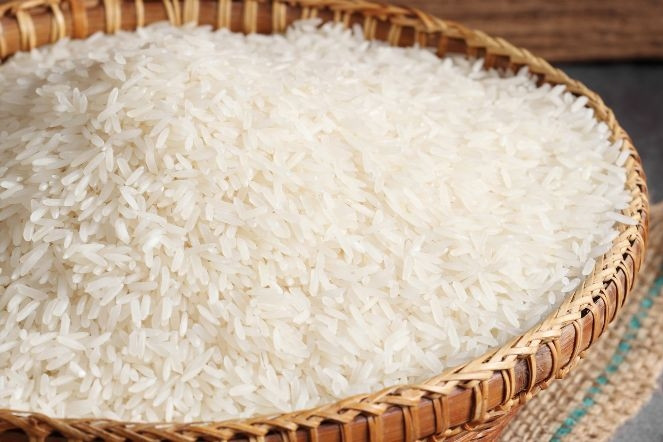 The world is receiving more and more bad news about the sources of rice. How much should Vietnam export?
Global rice supplies continue to receive more and more bad news, with India imposing a 20% export duty on parboiled rice and Myanmar restricting exports. So how much rice should Vietnam export in the last months of the year?