Take advantage of the Google Play Store's New Year's Eve sales and get these 96 paid apps and games completely free or for very little money.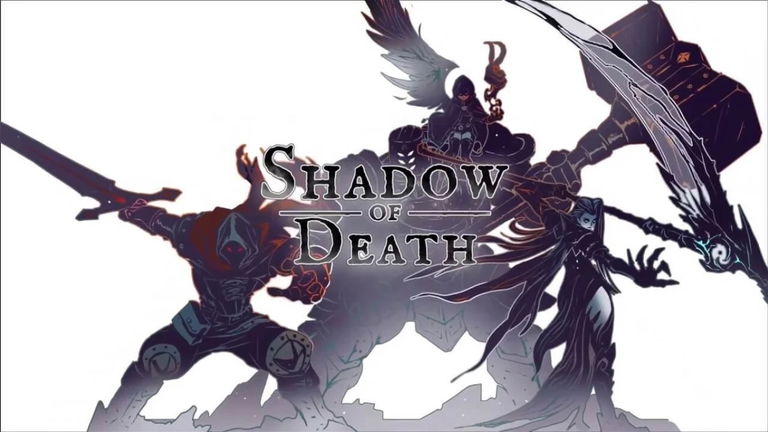 In just over 24 hours 2022 will end and so that you can say goodbye to this year in style, today we bring you the best offers from the Google Play Store, thanks to which you can get dozens of paid applications and games for Android totally free or with a significant discount.
In this last compilation of the year we bring you a total of 96 paid apps and games that are free or with discounts of more than 50% in most casesbut remember that the validity of these offers is limited and that, within a few hours, all of them will return to their original cost.
Paid apps for Android free
New Lakota Dictionary (NLD) | Free 0.09 euro
English for everyone! Pro | Free 0.59 euro
Octane icon pack | Free 0.69 euro
Wallpaper Gallery | Free 0.69 euro
Simple Photo Widget | Free 0.69 euro
Simple Clock Widget | Free 0.69 euro
Asteroid | Free 0.79 euro
Bubbles Battery Indicator | Free 1.29 euro
EZ Notes by Voice Notes | Free €1.49
Star Launcher Prime | Free 1.89 euro
Equalizer & Bass Booster Pro | Free €1.99
Equalizer – Bass Booster pro | Free €1.99
Equalizer Bass Booster Pro | Free €2.19
Unit Lab – Convert & Calculate | Free 2.79 euro
CP Meeting Notes – Recorder | Free 2.99 euro
Quick Arc Launcher | Free €3.09
Gallery Pro Pay Once Lifetime | Free €3.19
Conversations (Jabber / XMPP) | Free €3.99
Remote Ripple PRO (TightVNC) | Free 4.29 euro
alfacast x mirror mode | Free €4.99
Planets 3D live wallpaper | Free €5.49
500X Game Booster And GFX Pro | Free €5.99
SkanApp PDF Scanner | Free €19.99
Paid apps for Android at a discount
Gamers GLTool Pro | 0.19 euro 2.79
Engineering Tools : Mechanical | 0.49 euro 2.79
Game Booster VIP Lag Fix & GFX | 0.49 euro 8.49
Net Signal Pro | 0.59 euro 0.89
Network Analyzer Pro | 0.99 euro 3.99
Millimeter Pro – screen ruler | €1.09 5.49
Paid games for Android free
Escape Balls :The Premium Game | Free 0.29 euro
Defense legend 4 HD: Sci-fi TD | Free 0.49 euro
Stickman Warriors Super Heroes | Free 0.49 euro
Truth or Dare Pro | Free 0.50 euro
Stickman Ghost 2: Gun Sword | Free 0.59 euro
Stickman Warriors Dragon Hero | Free 0.59 euro
Jeff the killer REborn | Free 0.59 euro
The Adventures of Becker the Cat | Free 0.59 euro
CalcFast | Free 0.69 euro
Intergalactic Space Virtual Re | Free 0.79 euro
Even and Odd Premium | Free 0.89 euro
Infinity Dungeons! | Free 0.99 euro
Coin Princess! | Free 0.99 euro
Infinite Launch | Free 0.99 euro
MAYATCH | Free 0.99 euro
Heroes Legend – Epic Fantasy | Free 0.99 euro
Non Stop Balloons Shooter | Free 0.99 euro
Infinity Dungeons 2! | Free 0.99 euro
WeaponWar! | Free 0.99 euro
FASTAR VIP – Rhythm Game | Free €1.09
Demon Hunter: Premium | Free €1.09
Shadow of Death: Dark Knight | Free €1.09
Glidey – Minimal puzzle game | Free €1.19
Dungeon Corp. S (Idle RPG) | Free €1.09
Block Blast – A Retro Game | Free €1.39
Grow Heroes VIP | Free €1.79
[VIP] RPG Missile | Free 1.89 euro
Wind Wings: Space shooter | Free 1.89 euro
Gravity Force Finger 137 | Free 1.89 euro
City Destroyer HD | Free €1.99
Fractal Space HD | Free 2.39 euro
Sudoku Challenge Offline | Free 2.89 euro
Multiplication Tables | Free 2.99 euro
House | Free €3.69
Peppa Pig: Peppa's party | Free €3.99
Bagatur Chess Engine | Free 4.29 euro
Brick Breaker Pro | Free 4.49 euro
Kids to Grandmasters Chess | Free €5.49
Discount paid games for Android
One Punch – LIMITED EDITION | 1.89 euro 14.99
God Simulator. religion inc | €1.09 2.69
ARIDA: Backland's Awakening | €1.49 2.59
Space invaders | 2.29 euro 5.49
Gamebook Adventures Collected | 2.29 euro 7.99
Gamebook Adventures Collected | 2.29 euro 7.99
To Be Or Not To Be | 2.29 euro 7.99
The Sagas of Fire*Wolf | 2.29 euro 7.99
Plancon: Space Conflict | 2.89 euro 4.99
Galaxy Trucker | 2.99 euro 4.99
Rayforce | €3.39 7.49
Twilight Struggle | €3.39 7.49
Secret of Mana | €3.49 7.99
Dariusburst -SP- | 4.59 euro 9.99
Raystorm | €5.49 10.99
Monster Hunter Stories | €5.99 19.99
Raycrisis | €6.99 12.99
FINAL FANTASY DIMENSIONS | €7.99 13.99
FINAL FANTASY TACTICS : WotL | €7.99 13.99
Adventures of Mana | €7.99 13.99
FINAL FANTASY III (3D REMAKE) | €7.99 14.99
FINAL FANTASY IV (3D REMAKE) | €7.99 14.99
FINAL FANTASY IV: TAY | €7.99 14.99
Tempest: Pirate RPG Premium | €7.99 14.99
FINAL FANTASY VII | €9.99 18.99
FINAL FANTASY VIII Remastered | €11.99 20.99
CHAOS RINGS III | €11.99 19.99
Trials of Mana | €14.99 23.99
DRAGON QUEST BUILDERS | €18.99 27.99