In case you didn't know, Twitter is already owned by Elon Musk, the tech giant, he already owns one of the largest companies and social networks in the world. The problem with everything is that Elon Musk is proposing a series of changes in the social network that you may not like, so today we bring you 11 alternatives to Twitter that you should try.
The changes that can come to Twitter are really drastic, many users fear that censorship will come to Twitter, more publicity, announcements and a possible subscription to maintain the certified account symbol. Given this fear, we present some of the best alternatives to Twitter that you can use in case these changes arrive.
What does the green circle on Twitter mean?
Mastodon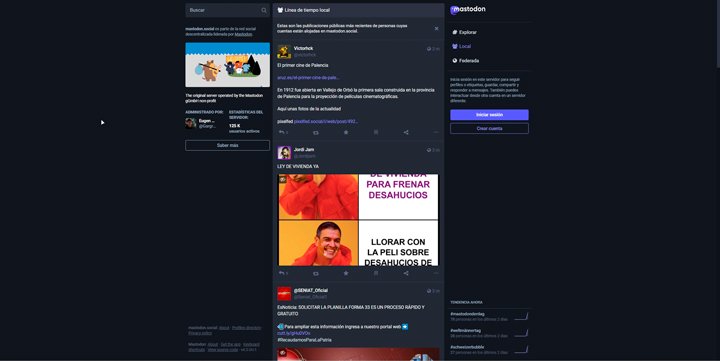 Mastodon is the main alternative to Twitter. This social network is a direct competitor of Twitter and Mastodon has some aspects that make users prefer this social network over Twitter. Another reason users migrate to Mastodon is simply out of anger at the direction Twitter is taking.
The characteristics that make Mastodon a great alternative are the possibility of follow and create small subforums where you can post all your comments. These subforums may be private or public. Another feature is that it is a decentralized and open source res.
Website: Mastodon
Reddit
Who does not know Reddit? This is another one of the great alternatives we have to Twitter. Although it has a much larger audience of English speakers than Spanish, in Europe it is considered one of the best microblogging social networks. Reddit focuses on threads.
Reddit works in a very different way than Twitter, what's more, the learning process is very complexbut once you have learned to navigate and use Reddit, you may prefer this social network over Twitter.
Website: Reddit
Facebook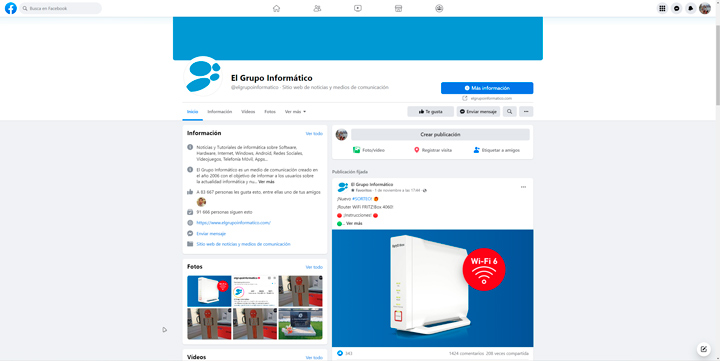 Facebook is another alternative to Twitter which you surely know. Although it has a privacy policy that leaves us somewhat "exposed", but that you should try. Facebook is a great community and despite everything it also has many privacy options so that your content is protected from the view of outsiders.
Though It is not considered the best alternativeyou can give it a try, to see if it is really what you are looking for, but you must tell yourself that it has much more advertising and censorship than Twitter.
Website: Facebook
Tumblr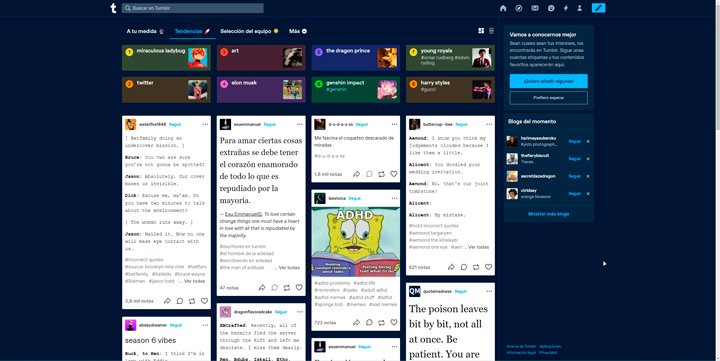 Tumblr is a social network that has changed a lot in recent years. In its origins we could only publish photos, but now we can publish all kinds of posts and content: photos, quotes, texts, videos, links, chats and even audio.
It seems that a few days ago, the developers of the social network have changed their plans and censorship on Tumblr will be much lesswe are sure that this will be a strategy for Tumblr to be a real alternative to Twitter, after the purchase of Musk.
Website: Tumblr
Not me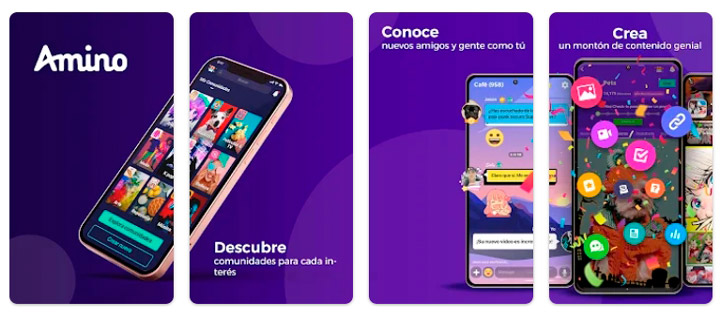 Amino is a social network that focuses on minimalist posts. You can only use it from the iOS or Android application. Amino may not be a well-known social network or with a large audience, but it is an alternative to Twitter that you should try.
Learning this app is very simple, so it won't cost much to handle it. You can create a whole community, create post with photos, videos, text, chat and even create surveys. One of the most negative points is that it has ads in the form of videos.
Download Amino for Android

Download Amino for iOS

WT:Social
WT:Social is a non-toxic alternative to Twitter. It corresponds to the name of Wiki Tribune Social and is a place where we can be informed of the latest news. Their creators are the same as the creators of Wikipedia. Just like you can edit Wikipedia, on WT:Social you can also edit other people's posts.
This is a tool that allows you to focus all the content so that it is truthful and eloquent. It is a form of fight against "fake news" and disinformation that currently exists in many everyday issues. Although it is an alternative to Twitter, the most curious thing is that you can register with your Twitter credentials.
Web: WT: Social
The Dots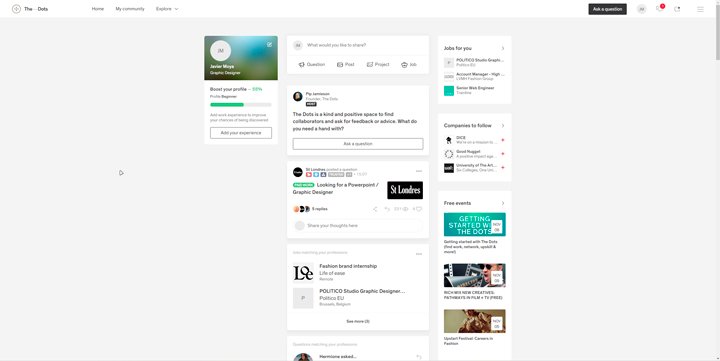 If LinkedIn is one of the main professional social networks focused on work. The Dots is focused on something similar, but that demonstrates the simplicity in its appearance. You all know that LinkedIn can be complex.
The Dots is a great microblogging portal to find employment and to publicize your creations as an artist or designer. After creating an account, you will respond to a survey that will allow you to learn more about your profile to see that the content is of quality.
Website: The Dots
minds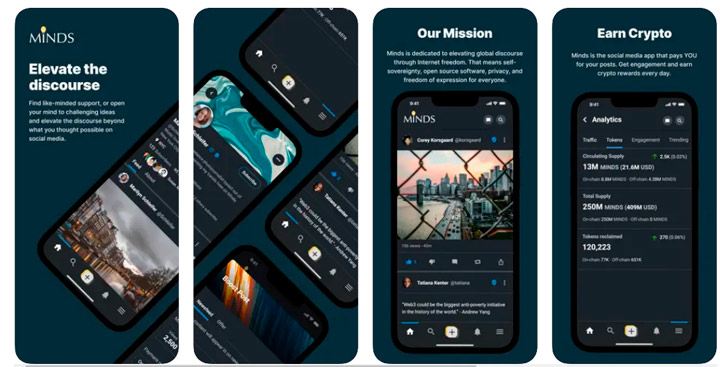 Minds is an app that works with the best of Twitter and the best of Instagram. In Minds we will be able to publish content and use the interactions that the platform offers us. Minds is focused on influencers and content creators.
This app offers some very useful tools to know their statistics or tools for content analysis. Without a doubt, Minds is an interesting alternative to Twitter.
Download Minds for Android

Download Minds for iOS

parler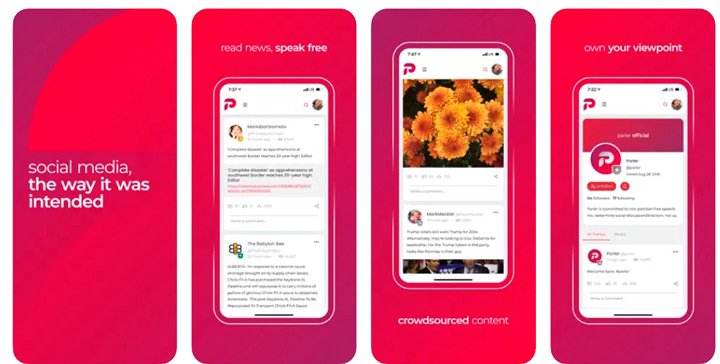 Parler is one of those social networks that was the center of attention of many users years ago. Currently, it is owned by Kanye West. Parler is a social network that defends freedom of expression, despite the fact that Parler was removed from app stores such as the App Store and Google Play, today we can download it again.
Parler works in a very similar way to Twitter. It fights for disinformation and is a social network that defends any non-violent point of view. It does not matter the culture or ethnic origin of its users.
Website: Parler
Supernova

Supernova is the Twitter charity alternative. Although it works in a very similar way to Instagram or Facebook, mainly we can publish any content or photos, but the 60% of the money raised on this social network is for charity.
Supernova is aimed at a younger audience, where the most supportive "millennial" or "generation Z" generations can feel safe and know that they will be sharing their content for a good cause.
Website: Supernova
It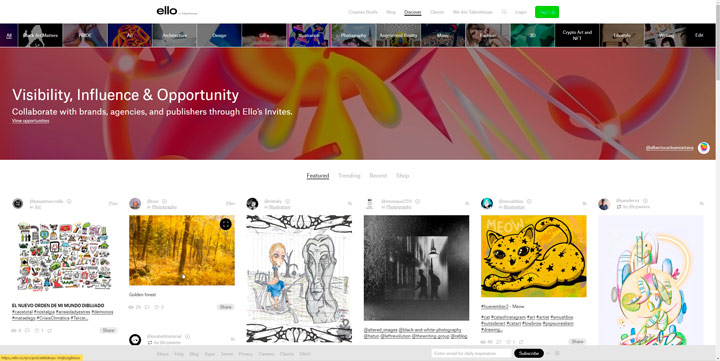 It is the social network created by artists and lovers of photography, design and architecture. Although it is presented as a minimalist social network, it has many functions that allow users to publish and share their content.
In this social network we can find highly talented users And who knows, you could find work thanks to the exposure of the work of each of the artists and users who use this social network.
Website: It
These are the 11 alternatives to Twitter that we can use from today. The purchase of the social network by Elon Musk has had many consequences and one of the social networks where its users share all kinds of content may lose many of them. It only remains to wait to see the course that Twitter takes.
How to put links in WhatsApp States